MY HOYT ANCESTRY PAGE
WELCOME!

(01-05-2020 Update Version)

(Added 2019 Christmas Cards & Update Letters of Family & Friends & Author Updated Email)

(Added 2016 Christmas Cards & Update Letters of Family & Friends)

(Changed Hoyt Gedcom World-Hoyt's)

(Added Newspaper Axxount of Frederick M. & Jane (Forby) Hoyt's Titanic Survival Story)

(Updated changes to Hoyt Descendant Gedcom files, etc.)

(Added Updated World Simon Hoyt/e Pedigree Tree Chart 11/14/09)

(Updated Titanic Hoyt's to 3)

(Updated Reunion Photo Remus, MI c.1914)

(Updated gedcom date)

(Added Simon Hoyt Photo Traits Slideshow)

(Added 2007 J & B Hoyt Chrsitmas Letter)

(Updated the 20 Gen, of John Hoyt Descendant Outline)

(Updated Ged files)

SIMON HOYT TRAITS BY PHOTO SLIDESHOW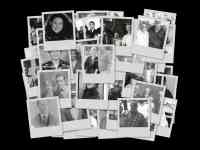 -------------------------------------------------
2019 Christmas Cards & PhotoCards & Family Update Letters
World - Simon Hoyt(e) Pedigree Tree Chart gedcom (.ged) file
Our Hoyt-Hoag & Hoyt-Mericle-Belt families &,

Other Simon Hoyt Relations have ancestry that is linked to Royalty, Biblical, Roman, Charlemagne, Magna Charta &,

Mayflower Pilgrim & Mayflower's Compact Signees, like; John Tilley, Edward Tillry & John Howland Also View "Map.html"
-------------------------------------------------


* ( Identification Piracy Rules Now in Effect, see note below)

Our SIMON HOYT BRANCH ANCESTRY PAGE
AND OUR 63 YRS. of HOYT RE-UNION PHOTO'S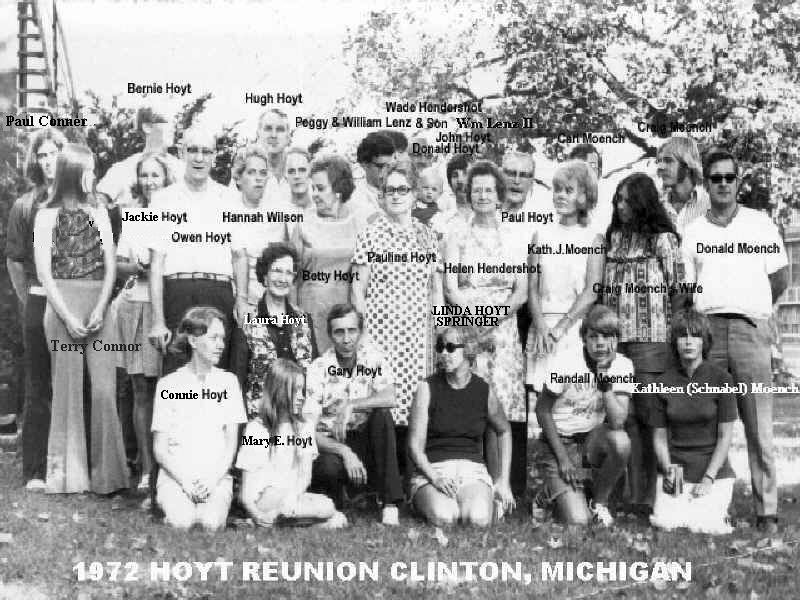 GEORGE G. & HUGH P. HOYT DECENDANTS & RELATED FAMILIES" RE-UNION in CLINTON, MI in 1972

(MORE RE-UNION PHOTO'S BELOW)