For 'our' Loved ones needing Support, and Loved Ones in Heaven!!
Support & Sympathies & Condolences
WHAT IS LIFE?
Life is an opportunity, benefit from it.
Life is beauty, admire it.
Life is a dream, realize it.
Life is a challenge, meet it.
Life is a duty, complete it.
Life is a game, play it.
Life is a promise, fulfill it.
Life is sorrow, overcome it.
Life is a song, sing it.
Life is a struggle, accept it.
Life is a tragedy, confront it.
Life is an adventure, dare it.
Life is luck, make it.
Life is life, fight for it."
-- Mother Teresa


In Remembrance of our Present Families, as well as, Our Extended Hoyt Families here-in, who also have their Ancestor's & Descendants who are of the American Wars through our Countries inception..WE HONOUR THEM! with this Beautiful Production by John Langskov..
"Mansions of the Lord"
CONDOLENCES, MEMORIALS, FUNERALS, BURIALS
~~~~~~~~~~~~~~~~~~~~~~~~~~~~~~~~~~~~~~~~~~~~~~~~~
***** NEWS OF 2023 *****
~~~~~~~~~~~~~~~~~~~~~~~~~~~~~~~~~~~~~~~~~~~~~~~~~
PAUL EDWARD CONNER
B. November 18, 1952 - D. July 21, 2023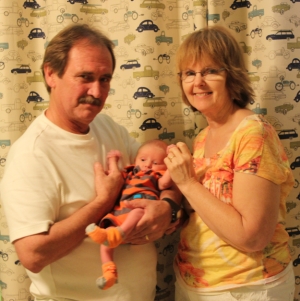 Paul E. Connor with 1st Grandchild, Alexander Edward Meteer (b. 2015) with Paul's wife, Terry L. (Hoyt) Connor
Family History Page - https://www.simonhoyt.com/georgemarcushoyt1.html
Obituary
Paul E. Conner, of Manton, passed away on Friday, July 21, 2023 at his home with family by his side. He was 70.
Paul was born on November 18, 1952 to Edward and Shirley (Rademacher) Conner in Highland Park, Michigan. After graduating high school, he went on to attend Oakland Community College. On October 7, 1972, he entered into marriage with the former Terry L. Hoyt in Traverse City, Michigan. Paul dedicated his career to serving the community working for Manton Consolidated Schools. In his spare time, he enjoyed being outside going hunting and fishing. Paul was an excellent carpenter and used his talented skills doing carpentry work within the community. He cherished the time spent with his family.
Paul is survived by his loving wife, Terry Conner; daughters, Megan (Brendan) Meteer of Tampa and Melissa Conner (Evan Thompson) of Mackinaw City; grandchildren, Alexander Meteer, Oliver Meteer, Beckett Thompson, Grace Thompson and Kolton Thompson; mother, Shirley Conner; brother, David Conner of Walled Lake; several nieces and nephews; and many other loving family and friends.
He was preceded in death by his father, Edward Conner and a brother, Craig Conner.

Cremation has taken place and a Memorial Luncheon will be held at Rollins Church in Manton on Wednesday, July 26, 2023 at 1 p.m.
Condolences and memories may be shared online at www.Hall-Holdship.com.
The family is being served by Hall-Holdship Funeral Home.
Services
MEMORIAL SERVICE
Wednesday
July 26, 2023
1:00 PM
Rollins Christian Fellowship Church
10975 E. M-42
Manton, MI 49663
~~~~~~~~~~~~~~~~~~~~~~~~~~~~~~~~~~~~~~~~~~~~~~~~~
JUDITH JUDY ANN (LUKACS) CHURCHVARA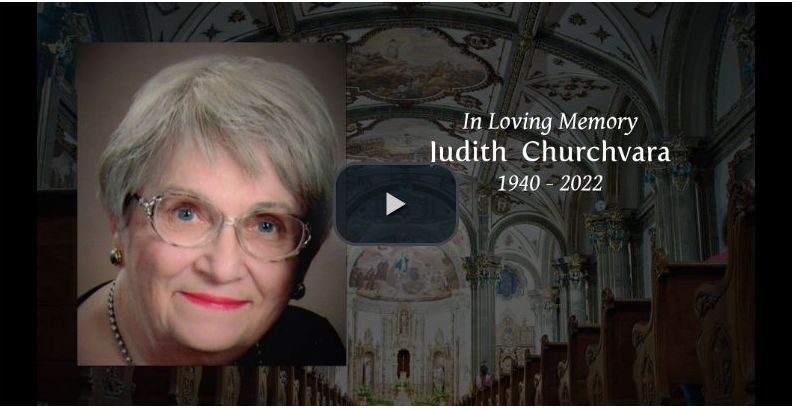 Obituary of Judith Churchvara
It is with great sadness that we share the news of the passing of our wife/mother Judith (Judy) Ann Churchvara on October 14, 2022. Judy was surrounded by family as she peacefully slipped away and we are heartbroken to lose her.
Judy, our beloved wife and mother, was band of 60 years Jerry Churchvara, her children Stephen (Iris), Jeffrey (Jacqueline), Linda (David) O'Connell, Nancy (Steven) Bernier, her sister Joan (Hugh) Hoyt, and her grandchildren, whom she loved more than they knew, Amanda, Jessica, Michael, Danielle, Emily, and Patrick.
Judy and Jerry dated as teenagers, marrying in the summer of 1962. Judy was a stay at home mother, devoting her time, energy, and love to her family while Jerry's job took them from Michigan to Ohio, New York, Pennsylvania, and back to Michigan orn on April 17, 1940, in Detroit, Michigan, to Stephen and Lorraine Lukacs and eventually moved to The Villages, FL with her husband in 1999. Judy was predeceased by her parents and her younger sister, Mary Denise. She is survived by her loving husb before they eventually retired to The Villages.
Judy's eyes and smile lit up any room she walked into, and she welcomed anyone who came into her presence with a smile. Judy always put her children first; she was the best baker, sewer, and listener around. She loved to see and talk to her grandchildren and was always interested in their lives and what they were doing. She was always thinking of others before herself and she will be missed more than words can describe.
We would love for those who knew Judy to remember her life with us at a Mass of Resurrection to be held at St. Timothy Catholic Church on Friday, November 4, 2022 at 8:30am followed by a Celebration of Life with food and drink from 1pm-4pm at Hiers Baxley Funeral Home, 975 Wedgewood Ln, The Villages, FL (https-/hiers-baxley.com). In lieu of flowers, please consider a donation to the St. Vincent de Paul Society at St. Timothy Catholic Church or the charity of your choice.
To send flowers to the family or plant a tree in memory of Judith Churchvara, please visit Tribute Store
Funeral Mass
8:30 am
Friday, November 4, 2022
St Timothy Catholic Community
1351 Paige Pl
Lady Lake, Florida, United States
Need Directions?
View Map | Text Directions | Email Directions
Celebration of Life
1:00 pm - 4:00 pm
Friday, November 4, 2022

Hiers-Baxley Funeral & Cremation - Life Event Center
3975 Wedgewood Lane
The Villages, Florida, United States
3527538353
Need Directions?
View Map | Text Directions | Email Directions
https://hiers-baxley.com/tribute/details/298400/Judith-Churchvara/obituary.html
~~~~~~~~~~~~~~~~~~~~~~~~~~~~~~~~~~~~~~~~~~~~~~~~~
WE WILL MOURN & MISS THE SUDDEN PASSING OF OUR BROTHER, FATHER, GRANDFATHER UNCLE & COUSIN
ROBERT H. WATKINS
Robert H. Watkins
February 9, 1952 — September 7, 2022
OBITUARY:
Robert H Watkins, age 70, passed away suddenly and peacefully at his happy place – Camp Dearborn in Milford, Michigan on September 7, 2022. His untimely death occurred just a couple of months after he retired from MedSpeed Healthcare Logistics after a 40-year career in healthcare.
Born in 1952 in Romulus Township Michigan to Raymond Homer Watkins and Jo-Ann Stearns Watkins, Bob was a 1970 graduate of St. Alphonsus High School in Dearborn, Michigan.
He is survived by loved ones: daughter Robin Palmer and grandchildren Adrianna and Madison Liford, and Adam Rakes II in Dearborn Heights, Michigan and his beloved significant other, Kitty Flynn.
Bob leaves behind sisters Patricia Watkins, (Pamela Watkins, deceased), Joseph Watkins (Jo Ann), Lori Ann Bloom Phillips, Timothy Bloom (Lisa), and Tami Bloom Adkins (Philip), as well as nieces, nephews, cousins, and many friends whose lives Bob touched.
Camping, golfing, and fantasy football were other consuming passions and Bob loved nothing better than to drive up to beautiful Milford, Michigan, and his beloved Camp Dearborn – his "home away from home".
Visitation will be at the Schrader-Howell Funeral Home, 280 S. Main Street, Plymouth, Michigan on Sunday, September 11, from 1:00 to 5:00PM and the memorial service will be at 5:00PM.
To order memorial trees or send flowers to the family in memory of Robert H. Watkins, please visit our flower store.
LINK: https://www.schrader-howell.com/obituaries/robert-watkins
See Below his Family Tree Register first is Watkins Family #87 - Cn also be seen at: sympaty.html Page
~~~~~~~~~~~~~~~~~~~~~~~~~~~~~~~~~~~~~~~~~~~~~~~~~
CHARLES KERWOOD "PETE" DUNLAP
We reconize & Thank Charles, for his Military Service of many years, as a NAVY & AIR FORCE, during the KOREAN CONFLICT, and later in the ARMY National Guard in Winchester, VA
OBITUARY: PETE PASSED-ON: 03/17/2021
https://ompsfuneralhome.com/obituary/charles-k-pete-dunlap/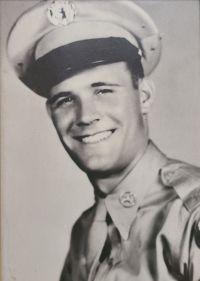 ~~~~~~~~~~~~~~~~~~~~~~~~~~~~~~~~~~~~~~~~~~~~~~~~~~~~~~~~~~~~~~~~~~
Our Sincere Condolences & Sympathy to the FELL's & Families & Friends on the Death of
THOMAS E FELL
b. February 27, 1938 - October 24, 2020
[We Thank Him for his MILITARY SERVIVE & SACRIFICE of his MEDICAL EXPERTISE,

DURING THE VIET NAM WAR IN DA NANG 1964-1966]
OBITUARY LINK:
https://www.legacy.com/obituaries/theolympian/obituary.aspx?n=tom-fell&pid=197065629&fhid=29202
....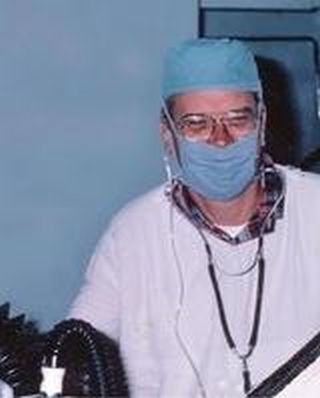 ....,
Tom Fell
February 27, 1938 - October 24, 2020
Olympia, Washington - Thomas E Fell was born in Chicago, IL, the middle of three children of Dr. Egbert Fell and Florence Warner Fell. Inspired by the charity work of his parents, Tom graduated from medical school at the University of Chicago, completed his internship at the University of Iowa, and then joined the U.S. Navy to serve his country during the Vietnam War.
He volunteered for two tours in Vietnam and was honored to serve as a General Medical Officer with the United States Marine Corps on village patrols and at a M.A.S.H. unit in Da Nang, Vietnam from 1964-1966. Moved by the incredible skills of those with whom he served, he decided to pursue a career as an anesthesiologist. Upon his return from Vietnam in 1966, he married Suzanne Mary Stanton at the University of Chicago Graham Taylor Chapel. The couple had 2 children and were married for 54 years at the time of his death.
After completing his anesthesia residency at the University of Washington in 1970, Tom was recruited by Dr. George Bray and Dr. Rodney Brown, and the three of them started an anesthesia group at St. Peter Hospital in Olympia, Washington. This was the beginning of a career dedicated to anesthesiology, volunteer work overseas, and serving the Olympia community.
In 1973, he took a year-long leave of absence and, along with Suzanne and his two young daughters, moved to Kingston, Jamaica to volunteer with Project Hope.
Upon his return to Olympia in 1974, he and Dr. Brown established Thurston County Medic One, the first public, county-wide, tiered response EMS system in the United States. Tom proudly served as its first Medical Program Director, trained some of the best paramedics in the country, and, as a result, improved cardiac arrest survival in Thurston County. He served on the Board of Medic One until 2018 when, after 44 years of service, he became the first member Emeritus. Dr. Fell also helped organize the St. Peter Hospital School of Nurse Anesthetists and aided in the plan for the hospital's original ICU unit. Dr. Fell's selfless devotion to the Olympia community saved and improved countless lives.
During the years of 1978-79 and 1981-82, Dr. Fell and his family moved to Kathmandu, Nepal, where he developed a program, through United Mission to Nepal, teaching nurses to become Nurse Anesthetists in order to deliver safer anesthesia. He eventually took his program all over the world, and, to adapt the delivery of anesthesia to any region of the world, he invented an anesthesia machine that could be used without power.
He continued his long, dedicated worldwide volunteer work teaching and administering anesthesia in Cameroon, Pakistan, Madagascar, Zaire, Malawi, India, Uganda, Vietnam, China, Mongolia, Eritrea, Uzbekistan, Tanzania, Armenia, Mexico, Columbia, Guatemala, Nicaragua, Ecuador, Togo, Ethiopia, and Liberia. He returned multiple times to many countries and often partnered with Health Volunteer Overseas, International Relief Teams, Global Relief and Children's Services and Mercy Ship. Though he was a long time member of Westminster Presbyterian Church his faith, he often said, was shown through his work.
After retiring from St. Peter Hospital in 2004, and not one to sit around, Tom continued his active involvement in the community. He volunteered with the Sea Scouts, was a Big Brother in the Big Brother Big Sister program, and tutored students at the Lacey Boys and Girls Club, Nisqually Middle School, Chinook Middle School, North Thurston HS, and the After School Tutoring Program at Good Shepherd Lutheran Church.
Tom, first and foremost, was a dedicated husband, father, and grandfather. He was heavily involved in the lives of his grandchildren, and nothing was more important to him than his family. His sense of outdoor adventure and travel took the Fell family to many outreaches of the Himalayas, India, SE Asia, Africa, and Europe. He also was a very passionate sailor, and the ocean was his second home. He spent many years racing sailboats in the Puget Sound and was an active member of the South Sound Sailing Society.
Dr. Fell is survived by his wife, Suzanne; his daughters Elizabeth Fell Pauldine of Seattle and Catherine Fell Niemann of Olympia; brother, Jack Fell, of Miami, FL; and his four grandchildren, Michael, Charlotte, Alex and Abigail, who all loved him very much.
Tom Fell was an extraordinary human: brilliant, kind, ever generous with his time and money, and loved by his family, countless friends, and coworkers. He touched many lives all over the world.
The Fell family is grateful to the Medic One community for their kindness and are honored by their support.
Remembrances can be sent to the Rodney Brown and Tom Fell Scholarship Award, c/o Thurston County Medic One, 2703 Pacific Ave. SE, Suite C, Olympia, WA 98501; The Boys and Girls Club of Thurston Co, WA – 2424 Heritage Ct. SW #301, Olympia 98502 directed to Lacey; and The Dr. Thomas Fell Endowed Scholarship in Healthcare Fund at SPSCC, 2011 Mottman Rd SW Olympia, 98512. https://spscc.edu/foundation.
A formal celebration of Tom's life will happen when we can all gather safely together.
....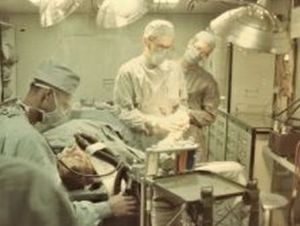 To Plant Memorial Trees in memory, please visit our Sympathy Store
* (Courtesy & Thanks to Tom's Brother, Jack Fell - jehoyt)
~~~~~~~~~~~~~~~~~~~~~~~~~~~~~~~~~~~~~~~~~~~~~~~~~
Our Sincere Condolences to Matthew D. & Jamie L. Hoyt on the Death
of his Mother& Grandmother to his 2 adorable children, Lillian & Madelyn,
and Charlene's Families of Cousins, Nephews & Nieces.
MRS. CHARLENE HOYT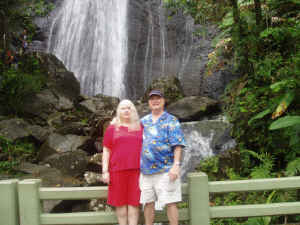 Charlene was born November 16, 1951 in Holland, Michigan to Charles and Stella Crittenden. Charlene was an only child, but grew up with her cousins Cheryl and Christy that she looked upon as older sisters. Charlene attended the University of Michigan for her Bachelor's Degree in English. Charlene and Don met at a Christian camp in the summer of 1973. They were wed in Ann Arbor, Michigan in July 26, 1975. Don and Charlene had two sons, Matthew born 12/24/1976 and James 05/19/1978. They celebrated 41 years of marriage until Don's passing on 10/16/2016. Charlene was a secretary for some years, until later staying home as a dedicated home maker. Charlene was also a survivor of breast cancer! Charlene was a strong, and resilient woman that fought a hard battle and won. Charlene is survived by her son, Matthew Hoyt and his wife Jamie and their children Lillian and Madeline. Charlene has many family members and friends she leaves behind that she loved dearly. Charlene enjoyed her times gardening, shopping and reading the word of our Lord Jesus Christ. Charlene was a living testament of sharing encouraging words and the Lords scriptures through handwritten letters. She will truly be missed!
Please send Sympathy Condolence Cards to Address::
Matthew & Jamie Hoyt

19452 E. Umatilla Blvd.

Umatilla, FL 32784

https://www.loomisfuneralhomes.com/mrs-charlene-hoyt/
~~~~~~~~~~~~~~~~~~~~~~~~~~~~~~~~~~~~~~~~~~~~~~~~~~~~~~
Our Sincere Condolences to Charlene S. (Crittenden) Hoyt on the Death
of her Husband & Father of children, Matthew & James
DONALD EUGENE HOYT
b. 19 JUN 1947 - d. 16 OCT 2016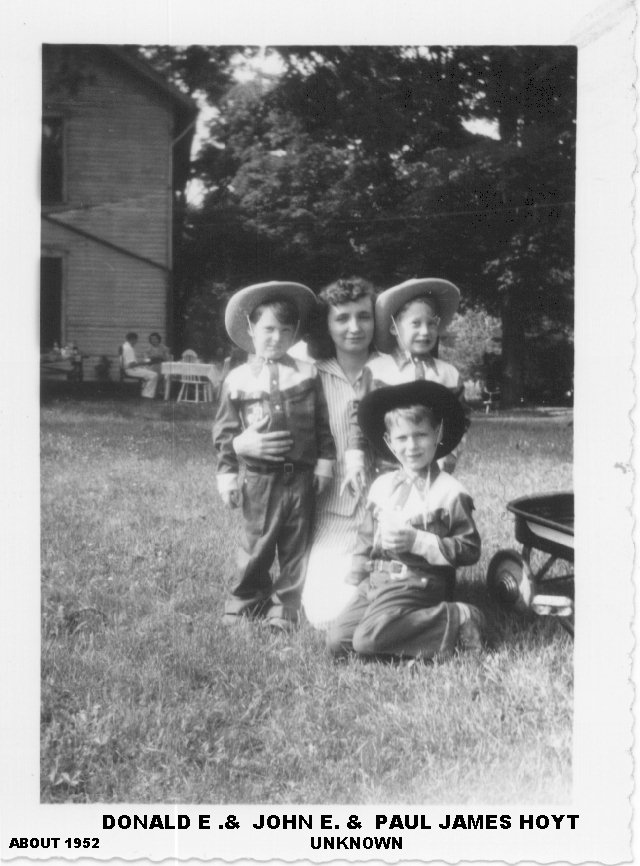 Don Hoyt's funeral will be a gravesite only service on Tuesday, Oct 25, 2016 at Conquest Cemetery, Zellwood, Fl.
Viewing will be from 10:30 a.m. To 11:00 a.m. at which time the funeral service begins.

There are directions and other information at this web site:
http://www.uscemeteryproj.com/florida/orange/conquest/conquest.htm
Mrs. Charlene Hoyt asks that, in lieu of flowers, please donate whatever you can to your church or favorite charity.
The services will be provided by Loomis Funeral Home, Apopka, Fl. They also have provided a web site:
http://www.loomisfuneralhomes.com

Obituary link:
http://www.loomisfuneralhomes.com/notices/MrDonald-Hoyt
(Just in Case the link goes away, I've posted Charlene Hoyt's Obituary below -JEH)
Obituary (.pdf)
http://www.loomisfuneralhomes.com/notices/MrDonald-Hoyt

Donald E. Hoyt, 69, of Apopka, Florida, passed away October 16, 2016. Mr. Hoyt was born June 19, 1947 in Michigan. He was an Electrical Engineer. Mr. Hoyt is survived by his loving wife Charlene Hoyt of Apopka; son Matt (Jamie) Hoyt of Umatilla; siblings Jim of VA, John of MI and Judy of AZ; 2 grandchildren. In lieu of flowers, donations may be made to Lake Sherwood Presbyterian Church, 8200 Balboa Dr, Orlando, FL 32818.
Don was born in Michigan in 1947 and froze until 1981 when we moved to Florida! Don's mom once told me that when her first baby was a toddler her doctor said, "You don't want to raise this baby alone!" So, God smiled and soon she was expecting again -- six days prior to delivery, her doctor ordered an x-ray and there was not one baby, but two! John was born first, Baby A, Don 2nd, Baby B. When John would say he was the first and eldest, Don liked to say that he had kicked him out! Five years later, a little girl, Judy joined the family circus. Pauline loved to tell the story about the boys wanting to take the new baby out for ice cream as soon as she came home! So, school days, holidays, families with their grandparents at their Ohio farm, playing with lots of cousins (Aunt Betty Hoyt was Catholic!) Boy Scouts, band, baseball, football, track (aw heck I think they played with anything that bounced). The Irish Hills - Wamplers Lake, good times with classmates. Clinton was a small town with all of the trails therein, but it had a movie theatre and a drug store with a counter and stools -- more ice cream! That's all a kid needs, right? The family attended the United Church of Christ. I still have the small wooden cross that Don made in Sunday School. Don had a paper route, was a Sports editor of the town paper and worked in a science lab. The owner offered him a position there after high school, but he chose to go to DeVry Institute of Technology in Chicago for 2 years. He worked as a runner on the floor of Chicago Stock Exchange and on the line at the Checker Cab Company. He then transferred to Western Michigan University to earn his B.S. in Electrical Engineering. Subsequently, he earned an MBA, an M.A. in International Business and Ph.D. in Business. He also completed all of the coursework for a Ph.D. in Human Resources. When he began to talk about writing another dissertation, Charlene's size 12 foot came down - enough is enough! Back to younger years -- He had several jobs after college including working on the Mercury Program at a Nuclear Reactor Plant at the University of Michigan (where he met Charlene). Then, his father was in poor health, so Don helped him in selling Eye Gate Media (Educational Materials) to schools through federal programs. Anyone remember filmstrips? Don and Charlene were married July 26, 1975 and had the great pleasure of seeing their son Matthew (a bicentennial baby born in 1976) marry the most wonderful girl in the world, Jamie Leigh, on their 40th anniversary in 2015. We now have two darling granddaughters, Lily and Maddie. So in 1976, with a baby on the way, Don began working at the General Motors Assembly plant at Willow Run in Ypsilanti, Michigan -- yep, that's right the same plant that produced bomber after bomber during WWII. As an aside, Don's Acent Blanche was a bona fide Rosie the Riveter there! Don, however, was a testing supervisor in the testing of transmissions. He worked a long afternoon shift 6 or 7 days a week - not fun - but in 1981, God delivered us out of our own little Egypt and brought us to Orlando. A new job, day shift, a new church, St. Paul's Presbyterian, and a chance to live in a beautiful place with a better attitude toward the gift of "everyday life." This job brought advancement, worldwide travel (which he shared with Charlene) and an United States Army award for outstanding service during Operation Iraqi Freedom. It was a terrible blow to him when Lockheed terminated his employment in 2010. A trip to Israel at that time fulfilled a seemingly impossible dream trip to see Shoshanna, the mother of our dear friend Shlomoth Cohen. Sadly, she died only 2 weeks later. Definitely evidence of the Hand of God in our lives. Thereafter, Don worked in Texas for 2 years. Thankfully, he came home. While he tried several avenues to provide more income, nothing jelled. Perhaps, now we know why. He was a wonderful, patient father. Both of his sons admired him. Sadly, only one respected him. While all couples have their ups and downs, he was a good, faithful husband. I would rely on him for many things; perhaps too many. We have known the bitter reality of the deaths of many loved ones as age takes its toll, cross-country moves, a default on a major loan, severe, long illnesses and inexplicable betrayal of a son who was so loved, but chose to destroy himself.

However none of this altered our commitment to each other and our concept of one family under God. The grace of God gave us faith, love, many, many blessed friends and the opportunity to see the leaves of the new generations. On the family tree, an upper middle class life, churches and pastors who have nurtured and inspired us. I thank God for the honor to have been Don's wife and the mother of his children. I praise God for giving us 41 years together to learn to love each other, our families, our friends, and most importantly, the Lord. Thank you for coming today.


God Bless you all. Charlene Hoyt and family

Obituary (.pdf)

the web site and it is up and you may click on Don's obit picture (right now a candle) and select the appropriate tab for various functions from there.
Don Hoyt's Photo links:
*** NEW *** Celebration of Life for Don E, Hoyt with Burial Photos
http://www.simonhoyt.com/paulmhoyt1.html (Scroll 1/2 way down page).
http://www.simonhoyt.com/photos-Don-Hoyt_files/Don-Hoyt-Photo-Gallery.html Don's Youth with Photos of Family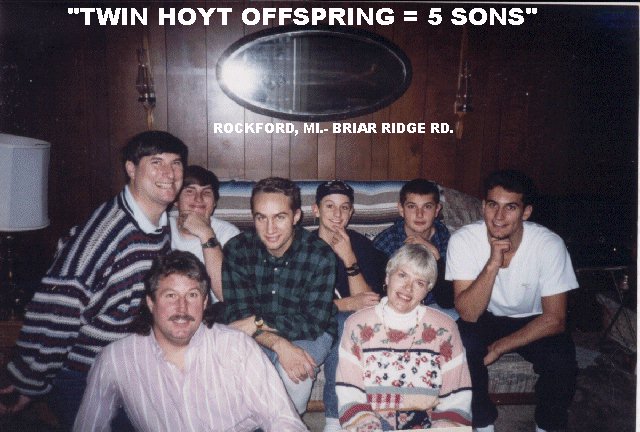 From Left: Don, John, Matt, Jason, Justin, Charlene, James, Joshua - 1989
Note: Don's 2nd son, James C. Hoyt ashes, who passed from an accident at home,
on January 29th, 2015, will be interred with Don.
==========================
SAD NEWS TO REPORT
The George Marcus Hoyt Families has 2 Granddaughter's, (1st Cousins), that have Passed in 2016.
1. LINDA L. HOYT (left in Photo of 2006)
b. December 12, 1938 - d. January 21, 2016
~~~~~~~~~~~~
****NEW****
OBITUARY & MEMORIAL BURIAL - 10-25-2018
http://obits.mlive.com/obituaries/grandrapids/obituary.aspx?n=linda-lee-hoyt&pid=190499876
Family Present Linda L. Hoyt's Celebration Burial: Frnt Row: Paul Connor, Elaine (Springer) Benoit, Father, Damon L. Springer, Andre Benoit (Elaine's son), Back Row: John Hoyt, Jackie Hoyt, Connie (Buchanan) Hoyt, Sisters, Mary (Hoyt) Hernandez & Terry (Hoyt) Connor, Matthew Hoyt Laschen & sister, Jenifer T. Laschen. (Not Shown was Elaine's half sister, Sherry, taking photo)
n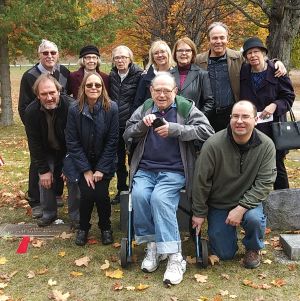 10-25-2018 Norwegian Lutheran Cemetery, Suttons, Bay, MI
Photo taken at the Benjamin & Amy Jane (Hoyt) Taylor's home on the bay of Suttons Bay, Michigan
(Taken by 2nd Cousin, John Hoyt on 04/23/2008)
--------------------------------------------
2. AMY JANE (HOYT) TAYLOR (Right in Photo of 2008 above)
b. December 2, 1918 - d. October 1, 2016
---------------------
DEATH NOTICES:
(AThank You to Amy & Ben's Taylor's Daughter, Janet Riley, for sending these to me for Sharing -jeh)
-----------------
The Extended Hoyt Families send Condolences to the Surviving Daughters, and their children.
Elaine Springer Benoit , Janet Taylor Riley , Judith Taylor Kirby
Please VIEW the MANY PHOTO & ALBUM Links of these 2 First Cousins in the GEORGE MARCUS HOYT Family Page.
==========================
Our Sincere Condolences to Ruthanne Haight on the Death
of her Husband & Father of children, Hilary & Devon Haight
CHANDLER L. HAIGHT
b. 6 SEP 1911 - d. 26 AUG 2016
Service & Color Guard Page 1 , Page 2 & 3 , Page 4
Burial placement will be at Tahoma Veterans Cemetery, Kent, King County, Washington
~~~~~~~~~~~~~~~~~~~~~~~~~~~~~~~~~~~~~~~~~~~~~~~~~
Our Condolences to the Families of:
Cmdr. & Dr. William "Bill" Warner Anderson
b. 21 Mar 1938 - d. 31 Mar 2016
POQUOSON - Sailor, scholar, professor, family man, and gentleman, Bill Anderson died March 31, 2016. Born March 21, 1938, to Van Buren and Ann Stacy Anderson in Baltimore, MD, Bill grew up in Poquoson. A 1971 doctoral graduate of UVA, he taught literacy education for 30 years at Shippensburg Univ., UVA, and Nova Southeastern Univ. With twenty-three years of active and reserve Navy service, he served on destroyer USS BORIE during 1962 Cuban missile crisis, and retired as Commander in 1998. Bill had an upbeat, joyful spirit, a love of learning and language, especially stories, puns, and jokes. A kind, courageous man, a champion of the underdog, he had a passion for peace, justice, and equality. He endeared himself to others. Bill is survived by his wife, Ann Fordham; daughter, Kathleen Zimmerman; sons, William Jr., Douglas, and James Anderson, and Benjamin and Andrew Fordham; eight grandchildren; five great-grandchildren; siblings, John F. Hunt III, Gerald L. Hunt, Carol Derby, Van Smith, and Debra Sterling; and many nieces, nephews, and friends. Predeceasing him were his parents, step-father, Dr. John F. Hunt Jr., & sister, Leslie Hunt. Bill had memberships in Tabernacle United Methodist Church in Poquoson, and First United Church of Christ in Hampton. Visitation will be Saturday, April 16th, 10:30-11:30 AM, with the Memorial Service at 11:30 AM at First United Church of Christ by Rev. Lisa Gaul. A reception will follow at the church. In lieu of flowers, gifts may be made to either church. Condolences to claytorrollins.com . Claytor Rollins Funeral Home, Poquoson, is assisting. "Appreciation to his personal aides and York Convalescent Center for their compassionate care."
Published in Daily Press on Apr. 13, 2016 - See more at: http://www.legacy.com/obituaries/dailypress/obituary.aspx?n=william-w-anderson&pid=179601018&fhid=10113#sthash.qGhans5I.dpuf
**** THANK YOU COMMANDER ANDERSON FOR YOUR MILITARY SERVICE!!!****
Additional infomation on the USS BORIE (DD-704)
USS BORIE (DD-704)
After the World War II & Korean War duties;
.... a few notable exceptions: her 1959 recovery of the Project Mercury nose cone and Sam, the space monkey; her 1960 surveillance duties with the Polaris missile submarines George Washington Carver and Robert E. Lee; and in 1961, a Fleet Rehabilitation and Modernization (FRAM) overhaul. In the Caribbean in 1962, she rescued nine Cubans seeking asylum in the U.S. and, later, three Jamaican fishermen, and then joined the U.S. blockade during the Cuban Missile Crisis where Borie participated in forcing a diesel powered Russian submarine to the surface. She then offered the sub aid and supplies (an insult to the sub.) Borie, then along with two other destroyers, escorted it out of the area. During the night Borie received orders to head for the Panama Canal and wait for 20 amphibious ships from the west coast to establish an attack task force.
~~~~~~~~~~~~~~~~~~~~~~~~~~~~~~~~~~~~~
Our Condolences to the Families of:
C. W. "Pete" Phetteplace
b. 20 Jan 1920 - d. 02 Mar 2016
Another Beautiful & Lovely Couple, Pete & Helena become angels.
Helena (Mericle) Phetteplace passed into heaven. on Sept. 3, 2016
(Helena's Memorial is 3 persons down).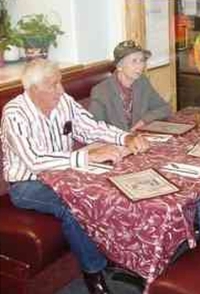 (Please click the photo above to view a larger image)
C. W. "Pete" Phetteplace, age 89, was born in Worcester County, MA, and of Ignacio, CO, finally went to the Lord & Savior Jesus Christ, from his fail & weakened body from longtime Korean War injuries, and a recent bout with pneumonia and C.H.F. WE REJOICE that he no longer has these injuries and illnesses, and these 2 Lovebirds, Pete & Helena (Mericle) Phetteplace, are once reunited in Heaven. Pete earned a Bronze Star from his Actions during the Korean War, but had previously, joined up at 18, in the last years of WW II, signing up on 28 May 1945 from Springfield, Mass. Pete and Helena were married on 2 Jun 1957 in Las Vegas, NV, and had lived many years in Tucson, AZ, before they came to Ignacio, CO to spend there last days on Earth. Surviving family is daughter, Hope, and her husband Bill Gregg from Fort Collins, CO. And a nephew, Wyman Phetteplace of Maricopa Co., AZ. 2 Nieces, Patricia & Susan Phetteplace. Many other nieces and nephews of the our Mericle Families, (myself included), also send their Condolences. Pete also had a brother that previously passed in 2000, named Wyman "Ken" P,. While his parents, father Wyman Edgar P. passsed in 1963, and his Mother Eunice F. (Temple) passed in 1967.
On Thursday, March 10, 2016, there is to be a Military Honor Guard in Remembrance of his Duties of both Wars. He was lastly, a Tank Comander, Sgt 1st Class, in the 9th Infantry Division Army, in Korea.
He will be interred soon afterwards and lay next to his Beloved wife, Helena, in their Final Resting place at Ignacio East Cemetery, La Palta County, Colorado, USA.
NEW UPDATED MEMORIAL HEADSTONE WITH DATES - 2018

(Thanks to Daughter, Hope (Phetteplace) Gregg)
Helena (Mericle) Phetteplace
09-17-1919 - 09-03-2015

Ignacio East Cem., La Plata, Colorado, USA
C.W. "Pete" Phetteplace

01-20-1927 - 03-02-2016
Our Condolences to the Families of:
-----------------------------
Our Condolences to the Families of:
LINDA LEE HOYT
b. 12 Dec 1938 - d. 20 Jan 2016
Please Click this Link to View Her Geo. Marcus Hoyt Families
Linda Lee Hoyt - was born at Henry Ford Hospital, Detroit, Wayne Co., Michigan, to Owen Allen & Laura Christine (Olson) Hoyt. Linda died unexpectedly in evening at her home in Cedar Springs, Kent Co., Michigan. She was preceded in Death by her middle brother George Gary Hoyt, whom passed in 1994 in Lake Co., Florida, as well as her parents, Owen Allen in 1973 and her Mother, Laura Christine in 1981. She is survived by her only daughter, Elaine Springer Benoit, also of Cedar Springs, and 2 grandsons, named Keith and Andre Benoit. Elaine lost her friend & ex-husband, Dreux Benoit, in May of 2015. Linda also is survived by her older sister, Jackie Hoyt of Farmington Hills, MI, along with her dau. Jenifer T. Laschen & son, Matthew H. Laschen, his wife Reine Jo, and their 4 children, named, Blaire (Laschen) Freeman, Rachel, Valerie & Jeremy Laschen, and 2 grandchild, Daniel & Jacob Freeman all living in or near Phoeniz, Arizona. She also is survived by her brother, Gary's children of Mary Ellen Hoyt & Terry L. with husband Paul Conner ,of Manton, MI,and their childern, Melissa Connor & Megan Connor with husband, Brendan Meteer and their son, Alexander E. Meteer.
A Short biography - by John E, Hoyt, her traveling companion to various parts of Michigan of Family History & Freinds & Historical Society in Rose City, Michigan, where we both had become mebers along with her sister, Jackie for many years and even was in a Fourth of July Parade in the Hist. Soc, Float Honoring the Early Settler's of the Rose Families, of which Linda & Jackie's Grandmother & Sister Jenny Geroy, was adopted by one the Town's Main business Pioneers, that of Allan S. Rose and his wife Helen R. (Crippen) Rose. Grandmother Abigail Ann Geroy-Rose maiirred our Hugh P. Hoyt's older brother, George Marcus Hoyt in 1896 in Rose City, Ogemaw Co., MI, whom also became a well-known figure in Leelanau Couty MI and both Colonel Allen Rose & G. Marcus Hoyt were in the MI Legislatures, both were Pharmacists, Judges and school board members & other positions of their communities at large. Linda Hoyt went to the Detroit Public Schools until her Senior Year, when the Family moved North to Traverse City, MI and both Owen & Laura worked as Phamacist near the Traverse City Hospital. Linda being a Senior graduated High School from Traverse City and went on to Davenport University in Grand Rapids, MI. and began working for the State of Michigan, soon after, Linda 1st married Damon L. Springer in 1958, and daughter, Elaine, was born in 1959. Linda worked in a few diff. divisions, the DNR, but first settled in Big Rapids, Michigan, where both her & Damon worked. Linda loved the out-of-doors, camping, 2-tracking with jeeps and Fords through the years. She divorced Damon Springer and a few yeas later, met & married Robert J. De Lorne in 1971 in Leelanau Co., MI. Linda, till her retirement at State of Michigan's Rehabilitation Services, back in Grand Rapids, in 1975, living in Wyoming, MI until 2012. Linda also loved playing their familes prized posession of a beautful wood grained old piano from her parents, along with in later years doing crafts for her grandchildren, and other nieces and nephews, and others. I had found Linda Hoyt living in Grand Rapids, back in early 2000's, and a special bond developed between us, envolving ourselves with the Family History, and all that goes with; the visits; to towns, courthouses, homes, churches & cemeteries that our many Family names of; Hoyt's, Olson's, Moe's, Pobuda, Rose's, Smith's, lived died & were buried in, and then, looked forward to the bi-annual meetinsg with Linda's sister & her daughter along with Linda's dau. and in later, years, myself, as Hoyt Cousins Meet @ Chedder's Rest. in Lansing, MI, for several years, to Honor their Mother, Laura's Birthday, on or near the 20th of July, and then, secondly, near Christmas time for family celebrations, depending on weather and wellness.
When All is Said, I am sad that our Special Fun Times with the drives & other functions for our Families, that I shall miss you so very much, Cousin!! Your Traveling Family History Companion, John E. Hoyt
------------------------------
The Family is planning to have Linda Lee Hoyt's ashes to be buried,

next to her parents headstone sometime in Spring 2016.

at Lutheran Cemetery, Suttons Bay, Leelanau County, Michigan
R. I. P.
| | | |
| --- | --- | --- |
| Jackie Hoyt, John Hoyt, Linda Hoyt Rose City Historical Society Float, July 4th, 2008, to Honor Rose Family Descendants | Rose City Historical Society Float, to Honor any Rose Descendant's, with Dick & Pat Rose seated in rear. Linda & Jackie John Hoyt in Front. | Remus, Hoyt-Colegrove Home Owner Kelly Gilmore Surprizes the Hoyt's with Carrie (Hoyt) Colgrove 104 3/4 yrs old Soup Turrin by Mrs. Packard. |
| | | |
Please Click this Link to View Linda's - Geo. Marcus Hoyt Families
OUR CONDOLENCES TO THE FAMILIES OF:
CHARLES HERITAGE HOYT
b. 1919 - d. 2015
Charles H. Hoyt
Charles Heritage Hoyt, a 68-year Camas-Washougal area resident, died Sept. 26, 2015, in Vancouver. He was 96.
A memorial service and reception were held Oct. 3 at Grace Church in Camas. Straub's Funeral Home & Columbia River Cremation in Camas was in charge of arrangements.
To send condolences or sign the online guest book, visit www.straubsfuneralhome.com.
Can also be found online at: Camas Post Record, WA
http://www.camaspostrecord.com/news/2015/oct/06/obituaries-for-oct-6-2015/
(Note: Charles Heritage Hoyt is part of the Henry John Hoyt Register Page in the

Other Hoyt, Hoit, Haight, Height, Hight, etc.. Lineages, posted at the Home Page)
~~~~~~~~~~~~~~~~~~~~~~~~~~~~~~~~~
CONDOLENCES TO THE FAMILIES OF:
HELENA (MERICLE) PHETTEPLACE - Age 95
b. 17 SEP 1919 - d. 3 SEP 2015
c1936 ............................c2010 ...............................2015
Death: Helena Mericle Phetteplace, age, 95,
A Phone call from 1st Cousin, Hope (Phetteplace) Gregg, [daughter of Helena (Mericle) Phetteplace &
Clarence W. (Pete) Phetteplace], at 9 pm, let me know that her Mother, had passed away at 1 pm, on Sep 3, 2015, and that a graveside service for her, will be held , after Memorial Day on Tuesday, Sep. 8, 2015. -per JEHoyt
- There is NO Obituary -
Please View the Funeral Card Above. Thank You!
-------------------------------------------------------
CONDOLENCES TO THE FAMILIES OF:
JON M. GARDNER - 31
b. 1984 - d. 28 Jul 2015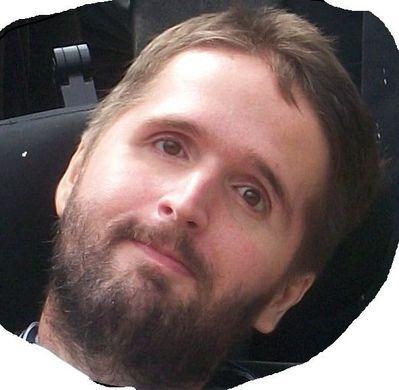 Gardner, Jon M.

Tuesday, July 28, 2015 at age 31 after a lifelong struggle with Muscular Dystrophy. Predeceased by his uncles, DL and Lynn "Red" Gardner. Survived by his father, Gray (Sue) Gardner; mother, Brenda Beggs Gardner; brother, Jacob Gardner; uncles, Drew (Gina) Gardner and Fred (Nancy) Beggs; aunts, Gail and Cheryl; and many cousins. Jon graduated from Churchville-Chili High School in 2003. He had a love for adventure, road trips, graphic design, art, gardening and cooking. He was advocate for making the world a better place for everyone.
Friends may call at the Leo M. Bean and Sons Funeral Home, Friday 4-7 PM. Funeral Service, Saturday 10 AM at the Chapel at White Haven Memorial Park, 210 Marsh Road. In lieu of flowers, please make donations in Jon's name to MDA of Rochester.
Also, the "plaque" was something one of Jon's nurses had made, it's actually a piece of granite, with some of Jon's words printed on it. it will be going into a memorial garden we are putting together for Jon. -Gray Gardner.
- See more at: http://www.legacy.com/obituaries/democratandchronicle/obituary.aspx?pid=175393477#sthash.rocD1TKQ.dpuf
* Jon M. Gardner is part of the "Other Hoyt's of the Simon Hoyt Branch". See his Hoyt Branch at our link:
http://www.simonhoyt.com/gardner-hoyt.html
Artaban Hoyt b. 1785 d. 1852 dau. Elizabeth Hoyt m. James Know Polk Dulling, dau. Elizabeth M. B. Dulling m. Harry Halsey LaBounty,
dau. Rita Dulling LaBounty m. Donald Andrew Gardner, son, Grey M. Gardner m. Brenda S. Beggs, son, Jon M. Gardner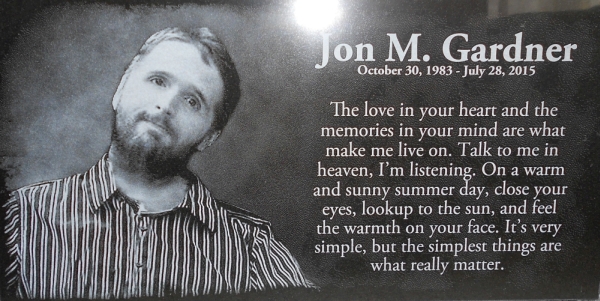 ~~~~~~~~~~~~~~~~~~~~~~~~~~~~~~~~~
CONDOLENCES TO THE FAMILIES OF:
BETTY ANN HOYT POMEROY - 89 1/2
b. 03 Oct 1925 - d. 24 Apr 2015
POMEROY
Betty Ann Hoyt
Betty Ann Hoyt Pomeroy, loving mother, grandmother, and great-grandmother, formerly of Toledo, Ohio, died peacefully on April 24, 2015, in Deerfield Beach, Florida at 89 years old. Born in Toledo, graduated from DeVilbiss High School, completed a two-year degree from Davis Business College, and married her high school sweetheart, Robert F. Pomeroy in 1946.
Betty and Bob spent several years in Ypsilanti, Michigan, where Bob served in the U.S. Navy and earned his master's degree at the University of Michigan. They moved to Dorseyville, Pittsburgh, PA. Betty cared for the family and managed household and finances. Her parents were Eleanore Thomson Hoyt and Paul Millard Hoyt; sister, Katherine Jean Hoyt Moench; half-siblings, Donald, John, James, and Judith "Marilyn" Hoyt; children, Stephen Pomeroy (Marilyn Mariano) and Christine "Tina" Pomeroy Lloyd (Marshall).
They moved to Sylvania, then back to Toledo in the early '50s. Betty's occupations were home and church life. She was a gifted soprano, singing by invitation and in the church choir from an early age. Creative and artistic, her talents were used in church community and in helping Steve and Tina with school and scout projects, and she designed and sketched beautiful costumes and ladies' dresses. She was very involved in church "circles" and had many friends. She worked as Church Secretary. Her kind and giving nature was known to all throughout her life. Her ever-present smile and sparkling blue eyes showed the beauty within.
In 1969 they moved to Deerfield Beach, where they owned and managed the Pomeroy Apartments Motel on A1A for 25 years. She and Bob retired at age 69 to a condominium on the Intracoastal Waterway, across the bridge from the former Pomeroy Apartments. Their days were filled with their six grandchildren and nine great-grandchildren, swimming, daily walks, church, and Bible study. Bob passed in 2005. Betty suffered from ALS for the last 15 years of her life.
Services will be on Wednesday, April 29 at Kraeer Funeral Home in Deerfield Beach, Florida as follows: Visitation 5-7 p.m., Service at 7 p.m. Website:
www.dignitymemorial.com and place Condolences here online.
- See more at: http://www.legacy.com/obituaries/toledoblade/obituary.aspx?n=betty-ann-pomeroy&pid=174742272&fhid=8780#sthash.EE1mouCx.dpuf
Published in Toledo Blade on Apr. 29, 2015
Her Husband Bob, previous entered Heaven in 2005
ROBERT "BOB" FRANK POMEROY
b. 02 Oct 1925 d. 14 Oct 2005
POMEROY, ROBERT "BOB" FRANK
Obituary:

Pomeroy Pomeroy, Robert Frank, loving husband, father, and grandfather, formerly of Toledo, OH, died October 13th in Pompano Beach, FL. Mr. Pomeroy was 80 years old. He was born in Toledo. He graduated from DeVilbiss High School and married his high school sweetheart, Betty Ann Hoyt, in February, 1946. He served in the US Navy in World War II, and was a member of the DAV. He attended college and graduate school, earning a Masters Degree in Physics from the University of Michigan. He went on to work at Surface Combustion, in Toledo, as an engineer, until moving to Florida in 1969. In Florida he and Betty owned and operated the Pomeroy Apartments Motel in Deerfield Beach for 25 years. Additionally, he was employed by the city In the office of the City Engineer. In his career with the City of Deerfield Beach, he was instrumental in the re-nourishment of the beach, as well as active on the Broward County Beach Erosion Committee for 15 years. His only sister, Betty Jane Pomeroy Keough, predeceased him, having retired to Lake Placid, FL with her husband of over 50 years, Clarke. He is survived by his wife, Betty; his son and daughter-in-law, Mr. and Mrs. Stephen Craig Pomeroy; and his daughter Christine and son-in-law, Marshall Lloyd; six grand- children; and nine great-grandchildren. All of his children, grand, and great-grandchildren resided close to him, or visited him often, in Florida and enjoyed many happy years in the Florida sun together. Visitation will be held at 2:00 PM Saturday, October 15th, followed by a 3:00 PM Service at the Kraeer-Becker Funeral Home, 217 E. Hillsboro Blvd., Deerfield Beach, FL 33441. (954) 427-5544.

http://articles.sun-sentinel.com/2005-10-14/news/0510140149_1_wife-friend-daughter/5
CONDOLENCES TO THE FAMILIES OF:
BILLIE JEAN "BETTY" WATKINS DANE
b. 04 Oct 1926 - d. 15 Jan 2015
Obituary for Betty Watkins Dane
| | |
| --- | --- |
| | |
| Billie Jean "Betty" (18 mths) & Ray "Fritz" (6 mths) Watkins 1928 | Billie Jean "Betty" in her youth. |

Betty Watkins Dane, 88, of Fredericksburg, Virginia passed away Thursday, January 15, 2015 at Woodmont Center. She was preceded in death by her husband, Paul Dane, formerly of Alpena, Michigan; and a son, Chris Dane.
Betty is survived by two sons, David (Susan) of Fredericksburg and Richard (Jackie) of Richmond; one daughter, Kathie (George) of Fredericksburg; granddaughters, Megan, Rhiannon (Stuart), Jennifer, and Maggie; grandsons, Eric (Julie), John-Patrick, MacKenzie, and Nicholas; three great-granddaughters, Kynley, Charley, and Morgan; one great-grandson, Thomas; several nieces and nephews, and special friends, Elizabeth and Chip Sudduth.
Funeral services will be private with interment at Evergreen Cemetery, Aplena, Michigan at a * later date. Online condolences may be expressed to Betty's family at foundandsons.com.
Betty's family would like to thank the staff of Woodmont center for the wonderful care they provided to Betty over the past seven years.
http://www.foundandsons.com/obituaries/Betty-Dane/#!/Obituary
Update: 07/22/2015
The Dane & Watkins Families held a 20th year Memorial Internment Anniv. of her husband, John Paul Dane. Memorial on 3 July 2015, at Evegreen in Alpena, as John Paul's Memorial was held on 3 Jul 1995.
Relatives that participated are listed in below Memorial Service Program, 2nd image.
Those relatives also present, were;

Bob & dau. Robin Watkins, Sister to Bob, Patricia Watkins
(Click above thumbnails to view larger image)
http://findagrave.com/cgi-bin/fg.cgi?page=gr&GSln=Dane&GSiman=1&GScid=474&GRid=141407057&
To View and learn more on the Watkins & Dane Families, and View Slideshows of old Photos Albums, etc. please visit the link below.
~~~~~~~~~~~~~~~~~~~~~~~~~~~~~~~~~
"Aunt" Betty (Olson) Johnson Turned 100 in 2009
Update; Sad News to Report, that Betty (Olson) Johnson passed into Heaven on December 12, 2014, she was 105 3/4 years old!!!

JOHNSON, BETTY
2014-12-19
JOHNSON, BETTY December 12, 2014, age 105 (and ¾), of Plymouth. Beloved wife of the late Bill. Loving mother of Sharlene Finnegan, Pat Rucker, Jim Johnson and the late Ron Johnson. Betty is also survived by 11 grandchildren, 18 great-grandchildren and one great-great grandson. Betty and Bill moved to Plymouth in 1939, raised their family here and retired to Traverse City in 1971. Bill passed away at the Plymouth Medilodge Nursing Home in 2003. Betty was a very active lady who enjoyed crocheting, sewing, gardening, and spending time with friends and family. She will always be remembered for her kindness and giving spirit. The family will gather with friends to celebrate her life on Thursday, December 18 from 1 p.m.-4 p.m. at the Vermeulen-Sajewski Funeral Home, 46401 W. Ann Arbor Road, Plymouth. Memorials may be made to Star Manor Nursing Home-Activity Department, 520 W. Main Northville, MI 48167. To share a memory, please visit Vermeulenfuneralhome.com
- See more at: http://deathnotices.michigan.com/results.php?page=1&0010=true&name=Betty%20Johnson&date-range=12/1/2014%20-%2012/29/2014&publication=ALL#sthash.bV5ooutq.dpuf
.
From her Nieces, Jackie & Linda Hoyt
Betty's 2 favorite sayings for good and long health:
"Stay as Active as long as you can".
"Eat Ice Cream & Potatoes Chips". She loved to go to the same Ice Cream Parlor near her apt. for many years.
And, Betty didn't drink. Her Faith was Jehovah Witness.
~~~~~~~~~~~~~~~~~~~~~~~~~~~~~~~~~
CONDOLENCES TO THE FAMILIES & MANY FRIENDS OF:
BLANCHE RONETTE (BERKEY) MERICLE
Mericle Family Tree Register / Berkey Family Tree Register
Celebration of Life / Tribuite / Memorial for Blanche is being Held on
June 21st, 2014 at 11:30 am at the Hillside Cemetery, Belleville, MI
~~~~~~~~~~~~~~~~~~~~~~~~~~~~~~~~~~~~~~~~~~~~~~~~~~~~~~~~~~~~~~~~~~~
****NEW****
Blanches Family Albums, Photos,

and her K.F.O.C.I. & her Rosie-The-Riverter, LIST of Photo Files Link:
Please Click the Highlighted Link ---> Mericle-Berkey-Beckley-Master-Photo-Files.html
****NEW**** (August, 2018)
Click here to View A.R.R.A. at MAURADER Hist. Soc. WWII 40's Music Swing Band 09-10-2010 photos
A.R.R.A. ANNUAL CONVENTION OF THE ROSIE'S AT DEARBORN INN, M I --->
John & Blanche's WWII Bomber Plant, Yankee Air Museum Plaques Unveiled & Dearborn Inn Meeting 2013 Photos
PLUS
https://www.usatoday.com/story/news/nation/2013/06/17/rosie-the-riveters-willow-run-bomber-plant/2430235/
*Courtesy of Nathan Bomey - nbomey@usatoday.com
~~~~~~~~~~~~~~~~~~~~~~~~~~~~~~~~~~~~~~~~~~~~~~~~~~~~~~~~~~~~~~~~~~~
Blanche (Berkey) Mericle's Obituary
Blanche R. Mericle
(October 6, 1917 - January 3, 2014)
Blanche R. Mericle
Blanche Ronette Mericle, age 96, passed away Friday, January 3, 2014 at St. Joseph Mercy Hospital. She was born Saturday October 6, 1917 in Windber, Pennsylvania, daughter of the late Miles & Laura (Beckley) Berkey.
She has been a Belleville resident for 70 years. She was a member of the Myrtle Lodge Eastern Star, Manager of the Seaway Region Kaiser Frazer Owner Club for 38 years. Blanche was one of three women who was known as Rosie The Riveter at Willow Run Bomber Plant Factory.
She is survived by son in law Mark (Melissa) Dierks of Huntersville, North Carolina, neighbor David (Carolyn) Hildebrand of Belleville, Michigan, and special friend Keith Kriener of Niles, Michigan.
She was preceded in death by her husband Kenneth Bernard, daughter Loralee, and two brothers.
Visitation will be Tuesday, January 7, 2014 from 4-7 P. M. followed by a funeral service at David C. Brown Temporary Viewing Chapel, 500 E. Huron River Drive, Belleville, Michigan with Pastor David Hildebrand officiating.
Memorial contributions may be made to Feed the Children Please sign her on-line guestbook and share a memory for her family to cherish.
NOTE: At 10:30 am, on Wednesday, January 8th, 2014, Blanche R. (Berkey) Mericle, was BURIED today, next to her husband, Kenny Mericle and next to them is their lovely daughter, Loralee Ann Mericle. Offiating the Service was pastor neighbor & friends, David Hildebrand & wife, Carolyn. Family members present were; Blanche's son-in-law. Mark Dierks, and Nephew, Dr. Donald E. Hoyt, and Keith Kriener, a long-time friend & assistant with her Kaiser Car's & Club's. (-JEHoyt per phone call from brother Don).
* Due to the waether at this particular time, the Relatives & Friends will hold a Celebration of Life for Blanche at a later date.
Blanche will be missed by so many people as she was envolved in so many activities throughout her life. Her surviving family member's
know that she went to be with the Lord with her Daughter, Loralee & husband, Kenny Mericle, which she do dearly loved the both of them, and
surely missed them both!!
-------------------------
FUNERAL VISITATION & BURIAL SERVICE PHOTO SLIDESHOW MOVIE - JAN-7 & 8-2014 (.wmv)
FUNERAL VISITATION & BURIAL SERVICE PHOTO SLIDESHOW MOVIE - JAN-7 & 8-2014 .mp4 mpeg
*(Select above video format that may work in your O/S Operating System)
CREDIT:

Thanks to Dr. Donald E. Hoyt for taking these photos, as most of the Family members

and many Friends & Car Club members coudn't make this solemn event, due to the terrible Winter Storm!)
~~~~~~~~~~~~~~~~~~~~~~~~~~~~~~~~~
CONDOLENCES TO THE FAMILIES OF:
Elaine P. Nurse - 1917-2013
NEWPORT NEWS - VIRGINIA
Elaine P. Nurse, 96, passed away Monday, December 30, 2013 in her home. A native of Gastonia, North Carolina, she had been a resident of Newport News for 29 years. Elaine retired from New York City Public Schools as a custodian after 25 years of service. She was preceded in death by her husband, Noel Nurse. Survivors include her two daughters and their husbands, Meta Y. and Paul Hoyt and Adrian and David Hernandez; five grandchildren, Elayne, David, George, William, and Savannah, and one great-granddaughter, Mackenzie. A funeral service will be held Sunday, January 5 at 2 p.m. at Peninsula Funeral Home officiated by Dr. Charles K. Root. Burial will take place in Calverton National Cemetery, Calverton, N.Y January 8th, 2014.. Arrangements are under the care of Peninsula Funeral Home and Crematory. -
See more at: http://www.legacy.com/obituaries/dailypress/obituary.aspx?n=elaine-p-nurse&pid=168866662&fhid=4202#sthash.3wwcljGR.dpuf
~~~~~~~~~~~~~~~~~~~~~~~~~~~~~~~~~
CONDOLENCES TO THE FAMILIES OF:
RICHARD SPENCER HOYT
Born: June 30, 1925 Spokane, WA & Died: December 13, 2013
Joy (Horstmann) Hoyt - Pat I Hoyt- Dick S. Hoyt - Audrey F. (Hoyt) Stevens - Cherry (Hoyt) Henricks - 2003
Don & Cherry (Hoyt) Henricks & Dau. Cindy & Christie of CA
Amy Hoyt of WA
Audrey F. Hoyt of CA
(more infomation later)
~~~~~~~~~~~~~~~~~~~~~~~~~~~~~~~~~
One of our Own Family Members,
DR. WILLIAM J. LENZ, Jr.
Passed away early in morning of July 1st, 2013
Obituary at link:
http://www.walkerfuneralhomes.com/_mgxroot/page_10842.php?task=Current&listing=All
OBITUARY
William J Lenz
Born in Toledo, OH on February 7, 1945
Departed on Jul. 1, 2013 and resided in Toledo, OH.
Visitation: Tuesday, Jul. 2, 2013
Service: Wednesday, Jul. 3, 2013
Cemetery: Ottawa Hills Memorial Park
. William J. Lenz Jr., MD, 68, of Toledo, passed away Sunday, June 30, 2013, at his home after a lengthy and valiant battle with multiple sclerosis. He was born February 7, 1945, in Toledo where he grew up and spent the majority of his life. Graduating from Scott High School in 1962, he went on to earn his BS degree in pre-med from The Ohio State University. He remained at OSU to earn his medical degree and served honorably as a Lt. Commander in the Navy during the Vietnam War after completing his internship and residency training in psychiatry. Bill dedicated his life to the less fortunate and served the greater Toledo area mental health community throughout his entire career. He was employed at the former Toledo Mental Health Center, where he retired in 2000. He also worked at the Wood County Mental Health Center, the Rescue Crisis Center and the Elizabeth A. Zef Center. Bill taught at the former Medical College of Ohio, now called UTMC, where he earned accolades and awards for his teaching of the residents in the department of psychiatry. At the conclusion of his illustrious career, he was awarded the inaugural recipient of the American Psychiatric Association's George W. Bartholow Award for Outstanding Service and Leadership in the Field of Psychiatry. Bill was an active member in Scouting for 16 years and mentored his 3 sons on to earn their Eagle Scouts. He was an active member of Hope Lutheran Church for 17 years and more recently was a member of Pathway Community Church. He was an avid fisherman, a skilled and creative wood craftsman and an Ohio State Buckeye fan. Bill's zest for life was displayed during his fishing trips to Northern Canada, as well as building wooden toys in his workshop for relatives. Bill is survived by his wife of 45 years, Peggy L. Lenz; sons, William J. Lenz III (Paula), Peter H. (Carolyn) Lenz and Karl H. Lenz; grandchildren, Maxwell P., Wyatt W., Andrew S., Hugh F. and William R. Lenz; his father, William J. Lenz Sr.; brother, Charles A. (Eileen) Lenz and sister, Carol A. (Paul) Doerfler. He was preceded in death by his mother, Margaret F. Lenz. Friends are invited to visit on Tuesday from 2-8 p.m. in the Walker Funeral Home, 5155 Sylvania Avenue, (west of Corey). Funeral services will be held Wednesday at 10:30 a.m., at Pathway Community Church, 2160 Eastbrook Drive, Toledo, OH 43613, with the Reverend Linda Davison officiating. Interment will follow in Ottawa Hills Memorial Park. Memorial contributions may be made to Hospice of Northwest Ohio, 30000 River Road, Perrysburg, OH 43551 or Pathway Community Church.
Online condolences may be made at walkerfuneralhomes.com

******In Memory******
Our Condolences to the Surviving Sisters, Joan (Lukacs) Hoyt & Judy (Lukacs) Churchvara, and many neices & cousins
Denise loved dogs and was a pet instructor & pet trainer in business.
(Click above image to view larger image)
http://www.santeiufuneralhome.com/fh/obituaries/obituary.cfm?o_id=1887439&fh_id=12070
============================================
Peggy Duehning's Christmas Poem 2012
(a 3rd Hoyt Cousin's wife from WA -Thank You Doug & Peg!)
(Click on image to view & read larger image)
============================================
Condolences to the families of:
Gerldine Earl (Hoyt) Hillman
b. 2 Apr 1920 - d. 12 Jul 2012
OBITUARY:
Mrs. Geraldine E. Hoyt Hillman, 92, of Frederick., formerly of Homer, LA, died suddenly on Friday, July 6, 2012 at Frederick Memorial Hospital. She was the wife of the late A. Sidney Hillman, who predeceased her on February 9, 2010.
Born April 2, 1920 in Shreveport, LA, she was the daughter of the late John G. and Faye Smith Hoyt. She was a graduate of Byrd High School in Shreveport and continued her education at business college and Johnson County Community College. Throughout her career, she worked as a secretary for several different companies.
While living in Homer, she was a member of First Presbyterian Church and actively participated in the Sunday school class. She and her husband moved to Frederick in July of 2004 to be closer to their daughter and her family. The Hillman's first resided at Heartfield's Assisted Living and then later moved to Citizens Care and Rehabilitation Center. She became a member of Calvary United Methodist Church in downtown Frederick.
Mrs. Hillman loved sewing, gardening, scrapbooking and couponing. She was an artist who thoroughly enjoyed oil painting.
She is survived by her daughter, Helen Sheppard and husband, Bruce, of Walkersville; her son, M. Hoyt Hillman and wife, Jo, of Wichita, KS; three granddaughters, Amy A. Sheppard Lyon and husband, William, of Woodbridge, Va.; Becky S. Crum and husband, Keith, of Fairfield, PA, and Tracy Nelson and husband, Mike, of Wichita, KS; and great-granddaughters, Sydney Elisabeth Crum, Marley Addison Crum, Grace Nelson, Morgann Elizabeth Lyon and Maren Aliese Lyon.

Mrs. Hillman also will be remembered by her special friend, Clare Nelson.She was predeceased by two brothers, J.G. Hoyt and Donald Hoyt; and a sister, Helen Carpenter.The family wishes to thank the staff at Citizens Care and Rehab Center for the loving care given to Gerry and her family during her stay.
A memorial service will begin at 10 a.m. on Saturday, July 21, 2012 at Calvary United Methodist Church, 131 W. Second Street, Frederick, MD. Officiating will be the Rev. Kenneth R. Dunnington and the Rev. Harry C. Cole.
A memorial service will be held at a later date at First Presbyterian Church in Homer, LA.
In lieu of flowers, memorial contributions can be made in Gerry's name to the Citizens Auxiliary, 1920 Rosemont Ave., Frederick, MD 21702, or to Calvary U.M. Church, 131 W. Second St., Frederick, MD 21701.
Expressions of sympathy may be shared with the family at www.staufferfuneralhome.com. Arrangements are being handled by Stauffer Funeral Home and Crematory, Frederick.
============================================
MY WISH FOR YOU A website for Inspiration!
wonder of it all! Another website for Inspiration!
(Also, near bottom of page, is the Video Song by, 4 gentlemen, II Divo. "Amazing Grace", It's Fantastic! Enjoy!
==============================================
***NEW*** YOUTUBE VIDEO -
TEAM HOYT - FATHER OF THE CENTURY! & INSPIRATIONAL TO ALL HOYT'S!!
==============================================
------------------------------------------
Condolences to the families of:
Albert Hillman Families of Ferderick, Maryland

Mr. Albert "Sid" Hillman
FREDERICK, MD - Mr. Albert "Sid" Hillman, 88 of Frederick, MD (formerly of Homer, LA) died Tuesday, February 9, 2010 at his home. He was the husband of Geraldine Hoyt Hillman.
Born April 10, 1921 in Monroe, LA he was the son of the late Albert M. And Mary Aliese Smith Hillman.
Mr. Hillman was a member of the Calvary United Methodist Church, a life member of the NRA, a member of the Lions Club, and in earlier years he was a Boy Scout Leader. In Homer, LA, Sid was an Elder and very active member in the First Presbyterian Church. He enjoyed making metal sculptures, making jewelry, photography, calligraphy and helping his friends and neighbors whenever they needed something.
In addition to his wife, he is survived by two children Helen Sheppard and husband Bruce of Walkersville, MD and M. Hoyt Hillman and wife Jo of Wichita, KS, his grandchildren Amy Lyon and husband Bill of Woodbridge, VA, Rebecca Crum and husband Keith of Fairfield, PA and step-granddaughter Tracy Nelson and husband of Wichita, KS, his great grandchildren Sydney and Marley Crum, Morgann and Maren Lyon and Gracie Nelson.
Services and interment will be at a later date.
In lieu of flowers donations may be made to the First Presbyterian Church, 618 N. 2nd Street, Homer, LA 71040 or The Auxilliary of Citizens Care & Rehab., 1900 Rosemont Ave., Frederick, MD 21702.
Online condolences may be expressed to the family at www.staufferfuneralhome.com <http://www.staufferfuneralhome.com> Stauffer Funeral Home
Frederick, MD 301-663-1690
http://www.legacy.com/obituaries/shreveporttimes/obituary.aspx?n=albert-hillman-sid&pid=139672466
Condolences to the families of:
Richard E. Rose Families on the passing of wife and mother,
Patricia E. (McQuire) Rose, passed on January 4th, 2010
Funeral takes place January 8th, 2010 in Rose City, MI. at 1:00 pm.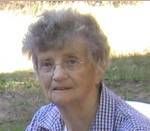 Condolences to the families of:
Paul Rumble Families of Macon, Geaorgia
Paul M. Rumble, passed on January 4th, 2010 *(Author's wife's Father)
Funeral takes place January 6th, 2010 in Macon, GA. at 2:00 pm.
Paul is survived by his 2nd wife, Johhnie Ruth (Sheffield) Rumble,
and had 3 surviving daughters by 1st marriage: Mary, Harriet & Barbara.
Condolence to the Families of:
Patricia Isadore (Hoyt) Simmons
Who Passed into Heaven on April 16, 2009
Patricia (Aunt Pat), (a 1st Cousin, 2 times removed), was a very good friend of mine, through these last 6 years. We have had many talks about the Hoyt Families from Spokane, WA, and even had an old bow, from high school days, that got in touch with me as he found my Family History site online, called me, and I was able to get in touch with Pat, over a few years, they became friends and almost married each other, but Gene wasn't ready after his wife of many years had passed within a year. This was some 13 years after Pat's husband, Sims, died in 1992 in Pheonix, AZ. Pat had a deep rusky voice, but always was cheerful and funny, even during her many years of pain. I looked forward to each time I called her. Paty was married briefly between 1940-42, she married Elmer Bell in MT, and had one child , Richard W. Bell, born in MT, and died 1 1/2 year later, in Nov. 1942, and buried in Spokane, WA. Baby had many allergies and very sickly.

I'll miss the talks with Pat, and we Honor her Service during WW II - John E. Hoyt
Pat I. Hoyt was a Phamacist Mate aboard the USS HOPE (AH-7) 1943-1945
-------------------------------------
Update on Chloe Nicole Hoyt's premee birth.
Please say Prayers for Support of this timest of Hoyt's trying to survive.
December 02, 2009
Chloe's First Santa Photo - Chloe is now at 14 #'s and doing well!!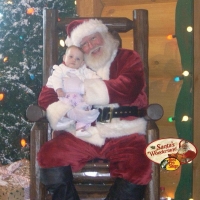 -------------------------------------------
Update: 06/27/09, placed here, 08/12/09
Chloe Finally Comes Home - Photo links:
http://picasaweb.google.com/jeh49341/ChloeNicoleHoytUpdatedImagesInfoOnHerHealth#
http://1996158.phanfare.com/3539027#imageID=77684945
Chloe is a weighing in a little over 11 pounds, I do not remember how long she is somewhere around 24 and a half inches. The doctors say dispite being a preemie she is very long for her age.
It is so awsome having her home, and we are enjoying every minute of it. At this moment Chloe and her Daddy are taking in her very first football game (The Hall of Fame Bowl) Chloe seems to be enjoying herself, much to the pleasure of her Dad!
See Paul M. Hoyt Families (New Births & P.J. Hoyt Family Photos section)
-------------------------------------------
Update: 04/27/2009
They started putting her in her bouncer and she loves the vibrations they really do soothe her, however she is a little weary of the plastic animals...lol Her surgery is scheduled for Thursday, so they are going to re-connect her bowels. Then all she has to do is process her formula, and be able to take a full bottle every 3 or 4 hours consistantly and then she can come home. It could be a few week, it could be a few months. We will just have to wait and see how Chloe does.
-------------------------------------------
Update: 03/24/09
Chloe's mother, Christina, says that she is growing everyday, Chloe now weighs 3 lbs 10oz, and 16 1/2" lomg.
-------------------------------------------
Update: 02/19/2009
Chloe had an obstructed sm, bowel, Drs. tried to unblock, but started bleeding, and she has an infection there now. Weak but Chloe is hanging on. P.J. Hoyt
Condolence to the Families of:

Joy (Horstmann) Hoyt

of Porter Ranch, Granada Hills, CA

Joy Hoyt Passed Over on Wednesday @ 1:15 pm, January 21st, 2009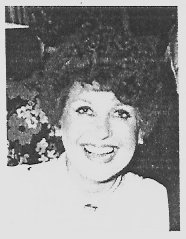 Her Surviving husband is Richard S. Hoyt

You can contact him at address:

18827 Braemore Rd.

Porter Ranch, CA 91326

(818) 366-4608
Condolence to the Families of:

Mary Alice (Moe) Herman

Mary Alice Passed Over on Monday January 19th, 2009
Photo taken in Jerry & Mary Alice Herman's home sometime in Feb. 2008

with Jackie & George Saito visiting.
Traverse Cty Record-Eagle
Traverse City, Michigan
Mary Alice Herman - Obit
SUTTONS BAY — Mary Alice Herman, 69, of Suttons Bay, passed away Monday, Jan. 19, 2009, at Cleveland Clinic, surrounded by her loving family.
Mary Alice was born in Suttons Bay on May 4, 1939, to John and Mary (Pobuda) Moe. Her stepfather, Walter Stowe, was also a part of her life for many years.
On Aug. 22, 1959, in Suttons Bay, she married her high school sweetheart, Gerald Robert Herman, who survives.
Family meant everything to Mary Alice. Love for her family guided her daily actions and her heart. Mary Alice loved any occasion that brought her family together and was a loving wife, mother and grandmother, completely devoted to her family and to her faith.
She spoiled her family with her love for cooking and baking, attending her children's and grandchildren's school and sporting events, as well as with her talent as a seamstress.
Mary Alice touched many lives, always caring for others in anyway they needed, whether it was cooking for people she knew in the area or running errands for those that were not able to do so for themselves.
She loved children and ran a day care out of her home for many years. She loved baking, sewing, scrap booking, and was famous for her lemon meringue pies and homemade bread.
Mary Alice is survived by her loving husband of 49 years, Gerald; two sons, Bryan (Kris) Herman of Interlochen and Mark (Jo) Herman of Suttons Bay; a daughter, Marsha (Mike) Antal of Saline; a stepbrother, Douglas Stowe; a stepsister, Delores Couturier; four grandchildren; three step grandchildren; and two step great-grandchildren.
She was preceded in death by her parents; stepfather; two brothers, Harold "Jim" Moe and Ludwig Moe; and a sister, Carol Livingston.
Visitation will be held today, Jan. 23, from 4 to 8 p.m., with the rosary to be prayed at 7 p.m., at the Martinson Funeral Home of Suttons Bay. The Mass will be held Saturday, Jan. 24, at 11 a.m., at St. Michael's Parish of Suttons Bay. Burial will be in St. Michael's Cemetery in the spring.
Memorials may be directed to St. Michael's Parish, PO Box 9, Suttons Bay, MI 49682 and/or to the American Heart Association, 3940 Peninsular Dr., Ste. 180, Grand Rapids, MI 49546.
Arrangements are with the Martinson Funeral Home of Suttons Bay.
Condolence to the Families of:

Mary E. (Bess) (Mericle) Buttelwerth

Mary Elizabeth Passed Over on Wednesday June 18th, 2008
Tina Goodson
Sent: Wednesday, June 18, 2008 5:04 PM
Subject: Picture from Christmas 07
Hello friends,
It is with a heavy heart that I am sending this e-mail to let you know that my mom passed away peacefully this morning. I have confidence that she is now with our Lord and Savior Jesus Christ in Heaven. Mom accepted Christ as her Savior in July 2002 and affirmed that decision to our current and our former Pastors. I am thankful that I was able to visit with her a few weeks ago and am equally thankful that her suffering is over. I know I will see her again when I reach heaven.
My family will be traveling on Friday to Cincinnati for her funeral on Saturday.
Thank you all for your prayers.
Love,
Tina
Obituary Online:
http://www.legacy.com/obituaries/cincinnati/obituary.aspx?n=mary-buttelwerth-bess&pid=148258969
Donald F. Moench, 78

Donald F. Moench, age 78, passed away Thursday, February 7, 2008, at Tidewell Hospice House in Palmetto, Florida. Don was born in Toledo to Carl and Anna Moench on December 6, 1929. He was a veteran of the U.S. Air Force and worked as an electrician for Toledo Electrical, retiring in 1991. Don was a church usher and was on the recreation committee at Genesis Park in Ellenton, Florida, where he and his wife Carmen resided. He enjoyed golfing and was a talented woodworker and handyman. Don is survived by is wife, Carmen; sons, Richard (Kathy), Craig (Mary), and Randall Moench; grandchildren, Elizabeth (Christopher) Harrington, Eric, Daniel (Stephanie), Michael, Keeley, and Nathan Moench; great-grandchildren, Tiffany and Andrew Moench, Blake and Drew Harrington; stepson, David Nowak; nephew, Phillip (Linda) White; nieces, Debbie Cooper and Sue Wendt; brother-in-law, Vernon White. Also surviving are many cousins, aunts, nieces and nephews, and Don's mother-in-law. He was preceded in death by his parents and sister, Lois White. Visitation will be held Monday, February 11, 2008, from 5:00-8:00 p.m. at the Walker Funeral Home, 5155 Sylvania Avenue (west of Corey Rd.) where funeral services will be held on Tuesday, at 10:00 a.m. Interment will follow at Historic Woodlawn Cemetery. Memorial contributions may be made to The American Cancer Society or Tidewell Hospice and Palliative Care, 4151 37th St. East, Palmetto, Florida 34221. Online condolences may be sent tot the family through our website, www.walkerfuneralhomes.com
Published in the Toledo Blade on 2/10/2008.
(Katherine Jean (Hoyt) Moench's ex-husband.view her obituary below)
-----------------------------------
Katherine Jean (Hoyt) Moench, 78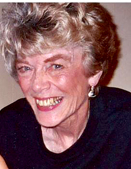 KATHERINE JEAN MOENCH July 25, 1929 - January 22, 2008 Katherine J. Moench loving mother, grandmother, and great grandmother entered eternal life with her Lord at her home at the age of 78. She is survived by 1 sister Betty, 3 sons Richard, Craig and Randall, 2 daughters-in-law Kathy and Mary, 6 wonderful grandchildren, Elizabeth, Eric, Keely, Nathan, Danny and Mike, 4 precious great grandchildren Blake, Drew, Tiffany and Andrew and her beloved cat. Funeral Service will be Friday, January 25, 2008, 1:30 p.m. at Alamo City Christian Fellowship Church, 6500 IH 35 N, San Antonio, Texas 78218. Family request that in lieu of flowers, a donation be made to The American Lung Association or The Animal Health Assoc. 11214 Iola Dr., San Antonio, TX 78217. FUNERALCARING ¨ USA FUNERAL HOME 6902 NE Loop 410 (210) 661-5001
Published in the Express-News on 1/24/2008.
Born: Katherine Jean Hoyt, of Parents, Eleanor Thomson & Paul M. Hoyt

Lawrence Wilson Hoyt, 90
Of Chestnut Ridge Rd, Sennett, Cayuga Co., NY

was born April 8, 1916, passed away on May 9, 2006

He was of our Timothy Hoyt's Lewis Hoyt (4317) Families

Surviving are his wife, Rose,

and 2 daughters, Cynthia & Sylvia Hoyt and their families.
Obituary to Come
===================================
Helen Hazel Hoyt, 86
Rapid City, ND Head Librarian for over 28 years
Passed this 10th of July, 2007
Funeral Card 1, Funeral Card 2
Letter from Helen's brother, Bert W. Hoyt
============================================================
I Asked the Lord to Bless You - Flashplayer
It's now been a year since Loralee has passed on. We LOVE You & Remember You, Loralee, The Hoyt cousins.
-------------------------------------------.
Loralee (Mericle) Bruce, 60,
Passed in early morning of September 13th, 2006.
Relativers & friends were present the evening of the 12th,

A Prayer Vigil and saying "Good-bye, while Loralee awaited Heavens Embrace.

Loralee had contracted an unknown neuro-muscular disease of an ALS nature, in Summer 2005.
A Graveside Service will be held in Belleville, MI at Hillside Cemtery on Wednesday,

Sep. 20th, 2006 at 10:00 AM.
(Newly Added, NC Auto Club Newsletter Article on Loralee (Mericle) Bruce's passing below)
Loralee Mericle 1964
Belleville High School, Belleville, MI
Below, Loralee with her black Kaiser Darien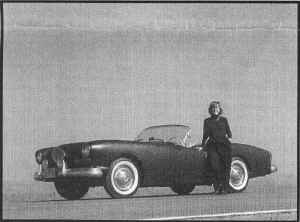 View these NC Auto Club's Newsletter on Loralee's passing: Page 19, Page 20. Page 21
HAPPY MOTORING, LORALEE!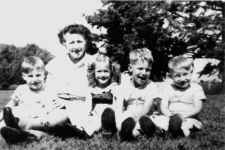 Grandma Cora Mericle with Cousins; Don Hoyt, Loralee Mericle, Jim & John Hoyt
Gone from our Sight, But Not From Our Hearts! - ( E-mail Septemeber 13th, 2006 -- Loralee's friend, Sherri Freeland)

This is Sherri again to let you know that our sweet Loralee is whole again, walking and talking in the presence of her Lord Jesus Christ. She slipped from this life into eternity sometime between 1:00am and 4:00am on this morning of September 13, 2006. Tom checked on her at 1:00 and she was the same. He checked again at 4:00 and she was not breathing and her Bi-Pap machine was still operating. Tom called me and some others shortly after that.

Since Saturday Loralee spent her days surrounded by loved ones telling us things she thought we needed to know with the use of the visual cue and her spelling out the words. She listened with great interest to the news of what was happening in the world outside her room. Loralee especially loved the messages you sent. I would print them and read them to her. I decided to start a notebook with the messages and it was Loralee who told me exactly where I could find a binder notebook and the hole punch. She always knew when I had been to the computer and her face brightened when I told her there were more messages. I was so blessed as I read each one to realize how many people loved her as much as I do.

She had a great surprise yesterday when her cousin Jim from Virginia arrived and they spent the afternoon talking and reminiscing. Sadly her mother Blanche was not here, but we are expecting her to arrive shortly.

Some of us here were discussing the interesting texture of Loralee's circle of friends. They are as varied as the flowers that bloom in the spring. Each one beautiful in its own way. One lady shared that she had missed the opportunity to have a long term friendship with Loralee because she has always stayed within the "box" of what was familiar and comfortable. Loralee's great gift to us was to teach us to reach out and enjoy the people around us, learn from them and share yourself. Loralee never forgot a birthday or your "favorite" whether it be a color or song or car. She was someone you could tell anything! She kept it in her heart and never had a judgmental thought.

As of now the arrangements are incomplete. The funeral home is Linn-Honeycutt here in China Grove. The address is 1420 N. Main St, China Grove 28023. 704-857-2401.
You can monitor this link http://www.Linnhoneycuttfuneralhome.com/ in the coming hours for further information.
Loralee will lie next to her Father, Kenny, who preceeded her in 1994.
BORN: 21 AUG 1946, Belleville, Wayne Co., MI
DIED: 13 SEP 2006, China Grove, Rowan Co., NC
BURIED: 20 Sep 2006, Belleville, Wayne Co., MI
OBITUARY
Obit from the Linn-Honeycutt Funeral Home:
Loralee Ann Mericle Bruce
Mrs. Loralee Ann Mericle Bruce, 60 of China Grove, died Wednesday, September 13, 2006 at her home following a year and a half of declining health. Born Aug. 21, 1946, she was the daughter of the late Kenneth Bernard Mericle and Blanche Berkey Mericle of Belleville, Mich. She was a 1964 graduate of Belleville High School and 1968 graduate of Eastern Michigan University. An eighth-grade school teacher, Mrs. Bruce worked in undergraduate admissions at UNCC. She was of the Methodist faith and was a member of the Kaiser-Frazer Club International, Covair Club, AACA, Eastern Star and the Rainbow Girls. She was the producer of the TV program Carolina Backroads. In addition to her mother, she is survived by her husband, Thomas Richard Bruce; step-daughters, Christy Davenport of Indianapolis and Cindy Bruce of Johnson City, Tenn. Services will be held at a later date in Belleville, Mich. The family will receive friends 6 to 10 p.m. Friday at Linn-Honeycutt Funeral Home, China Grove. Memorials may be made to ALS Association, 27001 Agoura Road Suite #150, Calabasas Hills, CA 91301 Linn-Honeycutt Funeral Home, China Grove is assisting the Bruce family in making the arrangements for their loved one.
Wonderful Sculpture of Jesus & of his Mission, by Angela Johnson
(I was in Nauvoo last year as Young Performing Missionary when these were in the visitor center. Everyday I got to see the beautiful statues and enjoy the marvelous work of? Angela :) Thank you so much for this video and bringing back such wonderful memories for me! (A comment on theis youtube.com's video page). Enjoy!
>>>>>>>>>>>>>>>>>>>>>>>>>>>>>>>>>><<<<<<<<<<<<<<<<<<<<<<<<<<<<<<<<<<
THE BOOKS Of THE BIBLE
Is the Bible the Inspired Word of God?
By Jason Carlson and Ron Carlson 5/25/11
During a question and answer session at a recent speaking engagement, a university student asked me,
"Why do you believe that the Bible is the inspired word of God?" Now this is a very interesting question;
and probably one of the most important questions any Christian could ask
themselves. What is so special, so unique about the Bible that Christians believe it is literally the
inspired word of God?
In answering this student's question, I encouraged him to consider the following facts about the Bible:
First, the Bible is not just one single book. This is a more common misconception than many people realize,
especially with people who do not come from a Judeo-Christian background. Rather than being a single book,
the Bible is actually a collection of 66 books, which is called the canon of scriptures. These 66 books
contain a variety of genres:
history, poetry, prophecy, wisdom literature, letters, and apocalyptic just to name a few.
Second, these 66 books were written by 40 different authors. These authors came from a variety of backgrounds:
shepherds, fishermen, doctors, kings, prophets, and others. And most of these authors neverknew one another
personally.
Third, these 66 books were written over a period of 1500 years. Yet again, this is another reminder that many
of these authors never knew or collaborated with one another in writing these books.
Fourth, the 66 books of the Bible were written in 3 different languages. In the Bible we have books that were
written in the ancient languages of Hebrew, Greek, and Aramaic; a reflection of the historical and cultural
circumstances in which each of these books were written.
And finally, these 66 books were written on 3 different continents: Africa, Asia, and Europe . Once again,
this is a testament to the varied historical and cultural circumstances of God's people.
Think about the above realities: 66 books, written by 40 different authors, over 1500 years, in 3 different
languages, on 3 different continents. What's more, this collection of books shares a common storyline- the
creation, fall, and redemption of God's people; a commontheme- God's universal love for all of humanity;
and a common message- salvation is available to all who repent of their sins and commit to following God with
all of their heart, soul, mind and strength. In addition to sharing these commonalities, these 66 books
contain no historical errors or contradictions. God's word truly is an amazingcollection of writings!
After I had shared the above facts with this student, I offered him the following challenge: I said to him,
"If you do not believe that the Bible is the inspired word of God, if you do not believe that the Bible is
of a supernatural origin, then I challenge you to a test." I said to the student, "I challenge you to go to
any library in the world, you can choose any library you like, and find 66 books which match the character-
istics of the 66 books in the Bible. You must choose 66 books, written by 40 different authors, over 1500
years, in 3 different languages, written on 3 different continents. However, they must share a common
storyline, a common theme, and a common message, with no historical errors or contradictions." I went on to
say, "If you can produce such a collection of books, I will admit that the Bible is not the inspired word of
God." The student's reply was almost instantaneous, he emphatically stated, "But that's impossible!"
"But that's impossible!" It truly is impossible, for any collection of human writings. However, the Bible
passes this test. The Bible contains 66 books, written by 40 different authors, over 1500 years, in 3
different languages, on 3 different continents, with no historicalerrors or contradictions. The entire Bible,
from Genesis toRevelation, bears the mark of Divine inspiration.
The next time you encounter someone who asks you why you believe the Bible is the inspired word of God, try
sharing this challenge with them.Better yet, don't wait until you're asked, just go ahead and share this
challenge with a friend today.. You don't even have to mention the Bible up front, just ask them if they
think it would berealistic to assemble such a collection of books.

SPECIAL: AWESOME & ENLIGHTENING..Please click below links...
LADIES REMEMBER...DUST IF YOU MUST...
>>>>>>>>>>>>>>>>>>>>>>>>>>>>>>>>>><<<<<<<<<<<<<<<<<<<<<<<<<<<<<<<<<<
Creation Calls -- are you listening?
>>>>>>>>>>>>>>>>>>>>>>>>>>>>>>>>>><<<<<<<<<<<<<<<<<<<<<<<<<<<<<<<<<<
*****NEW*****
Jerusalem | Filmed in Imax 3D from Jerusalem GiantScreen on Vimeo.
>>>>>>>>>>>>>>>>>>>>>>>>>>>>>>>>>><<<<<<<<<<<<<<<<<<<<<<<<<<<<<<<<<<
Anna Graceman - 11 yr. old Girl - America's Got Talent - 2011
"For My Grandma" - Lyrics on Page below video
Enjoy this wonderful Young Singer!!!
http://www.youtube.com/watch?v=XBaRDOn3gmM&feature=relmfu
Age 11 in this video.
melody and lyrics by Anna Graceman
for my grandma
Lyrics -"See you in my Memories" - written by Anna Graceman
You've been through so many trials
You've told a heart breaking story
You were the warrior that stood before me during the fight
Telling me everything's gonna be fine.
Now that you're gone, I don't know who or what to fall upon
And my life, doesn't seem just right
I know heaven is just a theory,
But I'll see you in my memories
You watched me grow from a baby
And held my hand through hard times
And you told me the end of a life is just a new beginning
Telling me, Everything's gonna be fine
You're not around, my world seems to be crashin down
And my life, doesn't seem just right
I know heaven is just a theory,
But I'll see you in my memories
I remember your eyes, your hands, your words, your laugh
Tears on the pictures you took of us
I know that everything's gonna be fine
But sometimes memories aren't enough!
You taught me to be true to myself
To be strong through all times
And you told me to never give up on any of my dreams
Telling me, Everything's gonna be fine
You're not around, my world seems to be crashin down
And my life, doesn't seem just right
I know heaven is just a theory,
But I'll see you in my memories
===========================================================
Thank You for Visiting:
Updated Version 01/09//2023