HOYT/E's IN OLD ENGLAND PAGE

WELCOME !
"The farther backward you can look, the farther forward you are likely to see."
--- Sir Winston Churchill, 1874-1965
THE UPDATED HISTORY OF THE TIMOTHY HOYT, b. 1770
of SIMON HOYT (2601) Branch
CT-NY-PA-MI-WA FAMILIES by JOHN E. HOYT
14th to 17th* Gen. Of Known English Roots
*(according to Robin Bush's new Found Hoyt Surname Research (1995), of
Thomas to Michael to Simon to Walter & Nicholas Hoyt, Hoyte, Hoit, Hight's in South Petherton/West Hatch, England,
rather then HHH Books in Church of Upwey, Dorset Co., Dorchester, UK) -

* Credit Doug Sinclair Archives - http://dougsinclairsarchives.com/hoyt/simonhoyt.htm
GREAT COMPARISON AND RECORDS FOR BELOW
SHALL WE KEEP TWO SEPARATE SIMON HOYT - PATRIARCH LINEAGES
EARLIEST, 1292, HAYTE, HOYT/E RECORDS FOUND THUS FAR,

AS OF OCTOBER 2008
Earliest RECORDS in ENGLAND & Sources: (.htm) , (.pdf) , (.rtf)
(Click above Link to see his Research)
HOYT BOOK of 1871 - HOYTE FAMILIES IN ENGLAND
particularly looking at pg. 273 & pg. 277 Hoyt/e's of Somerset Co.
pg. 273, pg. 274, pg. 275, pg. 276, pg 277, pg. 278, pg. 279, pg. 280, pg. 281
MY ENGLISH HOYTE NOTES INTO GENEALOGY, FROM ABOVE PAGES
SIMON HOYT/E (2601) - pg 286 - 292, HHH Book of 1871
| | | | |
| --- | --- | --- | --- |
| | | | |
| Simon Hoyt/e pg 286-287 | Simon Hoyt/e pg 288-289 | Simon Hoyt/e pg. 290-291 | Simon Hoyt/e pg 292 |
(Click each thumbnail to view a much larger page image)
NICHOLAS HOYT/E (2603) - pg 296, 297 , 298, HHH Book of 1871
| | | |
| --- | --- | --- |
| | | |
| Nicholas Hoyt/e pg 296 | Nicholas Hoyt/e pg 297 | Nicholas Hoyt/e pg 298 |
The next 3rd generation in my Hoyt/e family line is: deerfield-ma.html
DAVID HOYT/E (2618) - pg 316, HHH Book of 1871
~~~~~~~~~~~~~~~~~~~~~~~~~~~~~~~~~~~~~~~~~~~
ENGLISH Lineages Listed in my Family Tree Chart of Hoyt/e's
****New found Relatives in UK****
Pat (Monk) Schofield of Hampshire, her Mother being as Hoyte,
has given me her lineage, and it's of the Curry Rivel, Somerset branch.
She is of the lineage of the William Hoyte's, and is found in the Hoyt Book of 1871,
of the pages 275 & 276 above.
This makes Pat a living relative to the Simon Hoyt/e's of America, in which,
her Ancestor; Thomas 2 (The Younger) (4), a brother to Michael,
Simon Hoyte's, father, some of the Hoyte's Ancestors, that never left England.
Her lineage is listed in my Hoyt Family Tree Chart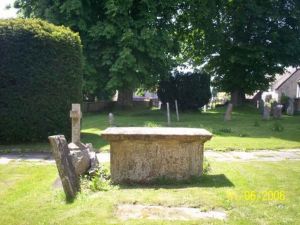 Chest Tomb containing William Hoyte William Fry and his Wife Mary Nee Hoyte... graves to the left i think
are also Hoyte family but unreadable, The graves in the cemetery seem to have family names togather.
---------------------------------------------------------------------------
WILLIAM HOYTE 1734 - 1794 WILL
William Hoyte - Water Street Farm Records that Pat obtained from a neighbor.
Page 47, Page 48, Page 49, Page 50 This adds to the HHH Book Pages above
(William Fry, of Drayton, & Mary Hoyte, of Curry Rivel, lic. 23 Nov 1781)
William Fry Record of Waterstreet Farm:
=============================
NEW - LANGPORT PARISH AREA RECORDS with FRY & HOYTE'S
Records 1-2 , Record 3 , Record 4-6 , Records 7 - 12 , Records 13 , Record 14
Credit & Thanks to an anonomous donor!
============================
View William & Mary (nee Hoyte) Fry Family with Notes & Sources from above 47,48,49,50 pgs & in
**NEW**
https://wc.rootsweb.com/trees/616204/I84945/william-fry/descendancy
Also here in web site -Family Tree Chart (w/o) Notes & Sources - John Fry,of Drayton, William's father
===============================================
RECENT PHOTO JOURNEY TO SOMERSET
BY PAT SCHOFIELD
1) Flash Slideshow - Photos of William Hoyte Home & Church in Curry Rivel, and Other Hoyte towns of West Hatch, South Petherton, Somerset County, UK June-2006
2) Pat Schofield Photos of Hoytes in Somerset UK Gallery

Thumbnails to Larger images without Flash Slideshow.
2 GOOGLE EARTH IMAGES OF THE WILLIAM HOYTE HOME IN CURRY RIVEL
Curry Rivel early Hoyte's image 1, William Hoyte home image 2

Gary Hoyte, of Moulsford, UK - (I2a) Haplogroup
is of Ancestry of another Hoyte Branch, which so far is 3 branches,
his y-dna is NOT of Simon Hoyte's or John Hoyt's American y-dna,
and Gary's y-dna has NOT been found in America, as yet.
His ancestry begins in Creed, with Roger Hoyte b. 1687, and follows
Samuel Henry Hoyte b. 06 Dec 1798, in Truro, Cornwall,
but moved to Grampound, Cornwall, England.
His Family is listed in the Hoyt Book of 1871, on pages 280-281
Gary's lineage is listed in my Hoyt Family Tree Chart at link: http://www.simonhoyt.com/h-linage/g295.html#I5915 , but has been dis-connected from the Simon Hoyte tree branches.
Gary's earliet Hoyte is Stephen Hoite, Hoyte
birt: Abt 1612 plac: Wayford,Somerset,England (up 3 pages) from link above...

Here is his Creed Hoyte's Family (.pdf) file, & Samuel Henry Hoyt04-28-06.ged

Genealogy Note:
Somerset County, England - 2 Oldest "Hoyt" surname records
Page 275
Researched by Mr. Munckton of the Rolls of Curry Rivell at Doctors Common, London
Curry Rivel, during reign of 4th & 5th Henry V, 1417-1418, a
John Hoyt of Curry Rivel, who appears to have been a baker.
Page 276
Also a Record furnished by John Rocke Hoyte of Glastonbury,
Thomas Hoyt, accompanied the Abbot of Glaston in a "Progress made about the Liberty of the
12 Hydes of Glaston", in the County of Somerset, on the 16th day of July, 1503.
The spelling HOYT used in the 2 oldest records of the name yet discovered.

After reading the Hoyt Book of 1871, the Hoyte Families in England, pages, 273-pg.281, David W. Hoyt, was given a record by Mr. Munckton, that dates a John Hoyt back to the reign of 4th & 5th Henry "V", 1417-18. Which means we have to fill in dates and names back to this John Hoyt born probably before 1380, being 37 yrs. old, as a baker, when this record was taken. Then you can add a Thomas Hoyte being, with the Abbot of Glaston, being 40 yrs. old at that time of 1503 date........Using the existing above linls of Robin Bush's research, and my logs of Hoyt surnames & it's variant findings off the ancestry.com CD's of the Counties in Southern England...we now have a good enough established lineage of Simon Hoyt/e's, possibly back to 1380,. (As per our Timothy Hoyt Branch being Flour Millers for 5-6 generations, and finding the oldest John Hoyt, a baker, whom works with milled grain, or whom possibly did the milling is a nice finding......per John E. Hoyt)
(For more Perspective of European Historical Timeline-----Scroll to bottom of page.)
At the start of the period, concurrent with the accession of Henry IV (r. 1399–1413), England's first Lancastrian king, the British Isles are rife with internal tensions, including Welsh revolt, a series of baronial rebellions led by the Percy family of Northumberland, and ongoing warfare among the Anglo-Irish nobility. In 1415, Henry V (r. 1413–22) renews the war with France that has continued, with interruptions, for nearly a century. His endeavors are temporarily successful, gaining large territories in France and securing his claim to the French throne. During the reign of his son Henry VI (1422–61; 1470–71), however, the English are expelled from France with the help of Joan of Arc, a French peasant girl, and political turmoil erupts at home when the king's frequent illnesses place England in the hands of a Protector, Richard, duke of York. By the end of the fifteenth century, civil war between the Yorkists and Lancastrians seriously undermines the power of the monarchy and leaves the nobility fractured and vulnerable to the prevailing Tudor family.
========================
**NEW** Google Earth Map of Simon Hoyt/e (2601),

to Jonathan G. Hoyt (4322) Ancestors & Descendants Page
(From England to MA, CT, NY, MI, WA)
========================
UK Hoyte Ancestors to Author's Simon Hoyt/e lineages in America (.htm)
JOHN HOYT, a Baker at CURRY RIVEL, JOHN HOYTE, THOMAS HOYTE, and then,
THOMAS, MICHAEL, SIMON HOYT/E of SEAVINGTON ST. MARY, WEST HATCH, & SOUTH
PETHERTON, SOMERSET(shire) CO, UK
(Click on each thumbnail to enlargen)
Mapquest Cricket St. Thomas & South Petherton, Somerset, UK

1889 Map of Seavington-St.
Mary, Somerset Co., UK

1889 Map of West Hatch,
Somerset Co., UK

2005 Map of Taunton, West Hatch-circled, Illminster, South Petherton, Somerset Co., UK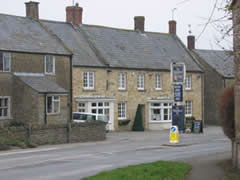 Volunteer Inn
St. Michaels, & St. Marys, Seavington, Somerset, England <--- Info, History of the 2 villages, etc.

Curry-Rivel, Somerset, UK


Ilminster, Somerset, UK


Curry Rivel, SouthPetherton,
Somerset, UK Map


St. Mary Seavington Church, Somerset, UK


St. Andrews Church, Curry Rivel, Somerset, Uk - 2006


Lyme-Regis St. Michael Church, Dorset, UK


Upton Church, Dorset, UK


Upwey Church, Dorset, UK


Exeter Catherdral, Devon, UK

----------------------------------------------------
JOHN HOYT/E of UPWEY, near Weymouth, Dorset Co., UK
Here's the John Hoyt, Hoit Line; administrator name, email address & website.
William (Bill) Hoit, billhoit@q.com , http://www.johnhoytfamily.com (John's y-dna is R1a, R1b, not related)
(Click on each thumbnail to enlargen)

MY OWN ENGLISH HOYT LIST RESEARCH

DORSET & SOMERSET COUNTY UK CONTACTS
INQUERIES & MESSAGE BOARDS IN ENGLAND
http://www.curiousfox.com/history/somerset_26.html -->Somerset Co. Inquiry Message Boards.
http://www.curiousfox.com/uk/browse.lasso? -->All Towns & Village Inquiry Message Board Page.
RECENT UK PERSONS FOUND WITH SURNAMES OF HOYT, HOLT, HIATT, HIETT, HEYDT, HOITT
in Somerset & Dorset Counties, London & other areas in Lower UK, in 2006
ANCESTRY.COM CD PARISH RECORD SEARCHES OF SURNAMES HOYT, HEYDT, HIATT, HIETTT ATER DNA SEARCH ENGINE & RESULTSNATNSMGF, TIMELINE IN 1500-1800'S in 2006
ENGLISH HOYTE GENEALOGY FROM HOYT BOOK of 1871

What HOYT/E, HAYTE, HAIGHT, HIGHT/E, HOIT/E were found in England
1600's through 1700's with ancestry.com Parish Record CD's found in below links

CD 1: Cornwall, Devon, Dorset, Somerset Counties Part 1
CD 1: Cornwall, Devon, Dorset, Somerset Counties Part 2
EARLY ENGLISH PARISH RECORDS CD1 1500-1812
CD2: Gloucestershire, Wiltshire, Berkshire, Oxford, Worcestershire
Hyatt, Hiatt, Hyett - Some English Somerset Parish Records

Hyde, Hide, Hite, Holt- Some English Somerset Parish Records
Hoit, Hutt, Hayt, White - Some English Somerset Parish Records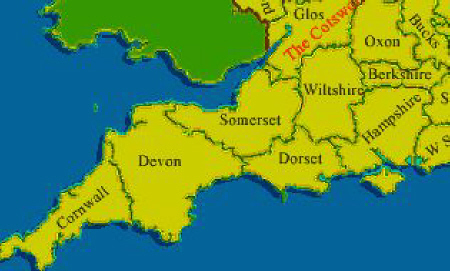 (Also, Go to
"Maps & Photos Page"
to View Olde Church Images & other Maps of American Timothy Hoyt's)

Will of Thomas Merriott naming several Hoyte's in Somerset County, UK in 1771
Isle Abbots, Glastonbury, Somerset County, UK Marriages 1755-1899
*Note - I have added the above Meriiott's, Rocke's & Hoyte's from this Will into the family treess, 02/22/2009
Mary Hoyte & William Fry Lineage Register
=======================================================
*****NEW 2017*****
SIMON's DESCENDANT - ENGLAND to AMERICAN WEST - OVANDO HOYT of OVANDO, MONTANA
A PART 1 SERIES OF 3 FILMS ON OVANDO, MT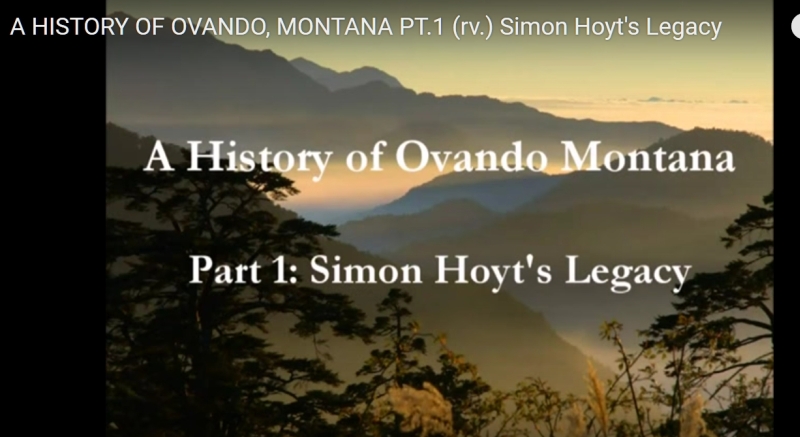 https://www.youtube.com/watch?v=fw00HHY8x_I
Sheri Ritchlin's Email to John E. Hoyt (Author) on 01-23-2017
OVANDO, MT
Dear John,
I hope this reaches you from snowy Ovando, Montana--town of 50, founded by Ovando Hoyt! In my opinion, the greatest little town in the world (and I have lived in many places in this country and abroad.) In fact, I have enjoyed living in the town so much that I wanted to give something back. I am the town's recluse writer, living above the Stray Bullet Cafe, so I am not as active in community events as I should be. My give-back is a gift to our wonderful museum and historical society. I am only an amateur videographer but I've taken on a History of Ovando in 3-parts. Part 1 is "Simon Hoyt's Legacy." You can imagine that your Simon Hoyt website was invaluable to this project. I think you will enjoy it.
I would love it if you could share this video link on your website and with any Hoyt family descendants. You could also send me a list and I would email them with this as well. As you know, Ovando was the son of Azor and Minerva Hoyt. He was quite a remarkable fellow, as you will see in the video. Minerva is buried right here in Ovando!
Please encourage "Simon's Family" to pay a visit to this great place. They would be welcomed by everyone in our friendly little town: Our Blackfoot Mercantile and Commercial Company and Inn (lovely rooms available: http://www.ovandoinn.com/), Stray Bullet Cafe (breakfast and lunch), the Blackfoot Angler (except in winter), the Brand Bar Museum and Trixi's Antler Saloon. We have a splendid school--K-8--about ten children. Ovando lies in the Blackfoot Valley at the edge of the million acre Bob Marshall Wilderness. Anywhere you go from here is beautiful and there are plenty of good fishing places. Folks at the Blackfoot Angler can help you. Check in with Fred or Leigh Ann at the store and make yourselves known!
Here is the YouTube link: https://www.youtube.com/watch?v=fw00HHY8x_I
If you search the site on Google, please make sure that it is the version with the ".rv" after it. I have copied this email to Terry Sheppard who is the Historical Society person to contact in the town. I'm sure that she would like to hear from you.
My best regards to you and your family and gratitude from all of us for your terrific website.
Sheri Ritchlin
Visit the new expanded website at
Sheri Ritchlin's Indranet
* NOTE: Response from Author of this Simon Hoyt Families Branch Website!
I urge ALL EXTENDED HOYT FAMILY MEMBERS, to Please WATCH this Wonderfully produced video, as Sheri explains the ENGLISH HISTORY & TIMELINE for Simon Hoyt/e family of coming to America & descendants to the Amerixcan West, from "Shore to Shore" of our Country, during the pioneering days of hardship and wonder for our Simon Hoyt's, particularly of Ovando Hoyt & his silbling families born in Deerfield & area of Franklin County, MA (famous for the 1704 French-Indian Masacure), and died in Ellensburg, Kittilas Co., Washington... Also click onto Sheri's website INDRANET link just above, a Wonderful Collection of Videos & Listening & Radio programs, etc.. J.E. Hoyt

=======================================================
Hoyt Heraldic or Coat of Arms information:
(Click onto below Coat-of-Arms, to Enlargen)
1 2 3 4 5
My Preferences is to use #2 Above = COA Page 1 COA Page 2 COA Page 3 COA Page 4
#2 - Use for Simon Hoyte, Hoyt, Haight, Hait, Height from Middle East & N. E. African

#3 - V.(Von) Hoyte - Use for John Hoyt Line from Germany

#5 - NEW English HOYT Plaque, wife surprised me for 65th BirthDay, UK Address
THANK YOU FOR VISITING